Sponsored
WOW!! Check out the amazing transformation of Gbagada Football Pitch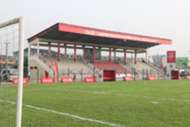 We all know that Coca-Cola is renowned for developing Nigeria's grassroots football, right?
The beverage giant has again demonstrated its avowed commitment to the game and the players with the latest construction of the popular Gbagada pitch, better known amongst residents of the Gbagada community and its environs as San Siro.
Before the renovation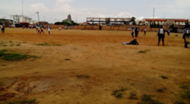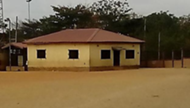 The Pitch which is now branded Araromi Community Sports Centre is one of the oldest playgrounds in Lagos State and serves as a citadel of hope for many young budding football stars. 
With the completion and commissioning, the pitch now wears the toga of a world-class football sporting facilities with a capacity of spectators pavilion to accommodate 1000 spectators comfortably; two wings of cozy dressing rooms for opposing team players and referees, straddled by a football match viewing lounge; 2 units of VIP lounge, an Administrative office, etc.
It is hoped that the newly constructed facility will further contribute to the overall development of the community, and in particular build capacity for its young players aspiring to play professional football.
Take a look at the transformation https://youtu.be/nuWND9snNM0 
More pictures of the pitch after the renovation