United States
U.S. national team mess could wind up pushing Jonathan Gonzalez to El Tri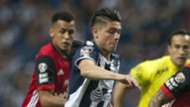 Aside from the circus that is now the U.S. Soccer presidential race, there isn't much going on for U.S. national team fans to think about. We are in a bit of a dead zone as the pain of missing the 2018 World Cup continues to linger, and the realization that we're (at least) five years away from seeing the USMNT at another World Cup has left many U.S. fans feeling aloof, as if there's really nothing to care about in the near future.
That mood exists around the actual U.S. team as well, with caretaker coach Dave Sarachan being tasked to run the January national team camp, and lingering uncertainty over just when a new full-time coach will be named. We are in a dreadful limbo that is somewhere between the long wait at a doctor's office and waiting to take your driver's license test.
It feels like all has been lost and there's not much to care about anymore, but the reality is there is still much to lose if the U.S. can't get the ship righted in the near future.
Players like Jonathan Gonzalez, the young Monterrey midfielder who is coming off a breakout season in Liga MX at the age of 18, for instance, could still be lost to a rudderless program. 
Watch MLS live and On-Demand with fuboTV (7-day free trial)
The U.S. national team had a chance to bring him into the fold for the November friendly against Portugal but did not. The belief at the time was that he was left in Mexico because a call-up would interfere with playing for Monterrey, but that wasn't the case and one source tells Goal there was a belief within the current caretaker coaching staff that Gonzalez wasn't quite ready to be called in. This despite the November squad including several young players and national team newcomers who had little, if any, more experience than Gonzalez. 
It hasn't taken long for the Mexican national team to take note of the snub, with rumors circulating that Gonzalez is unhappy with the U.S. because of being passed over in November. A source with ties to Gonzalez tells Goal that the 18-year-old wasn't happy with the missed opportunity to join the senior team, but isn't exactly ready to bolt for El Tri just yet.
This should set off alarm bells at U.S. Soccer, which stands to face some serious embarrassment if it winds up alienating and eventually losing a talented young player by overlooking him and not bringing him into the fold, especially now when all the U.S. national team has is the post-2018 future to plan for.
This much we do know: Even though Gonzalez left northern California for Monterrey's academy at the age of 14, he has remained consistent in his desire to represent the United States on the international stage, accepting call-ups to the U-20 national team and letting El Tri know of his intentions on multiple occasions.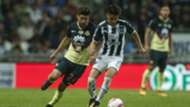 That said, loyalty that goes unrewarded and underappreciated can fade, and if El Tri put the full-court press on Gonzalez, making him feel wanted while the U.S. drags its feet, it could open the door for a change of heart, one which would be tough to undo if it happened.
Young players with multiple international options can often be fickle, changing allegiances with ease as they go back and forth trying to decide who to play for. FC Dallas goalkeeper Jesse Gonzalez dealt with that recently, before tying himself to the U.S.
Another case that will come to mind is that of Neven Subotic.
The Borussia Dortmund defender was once a U.S. Under-17 and Under-20 national team player, but after missing out on the Under-20 World Cup, he eventually wound up playing for Serbia, which led to plenty of backlash on former U.S. U-20 coach Thomas Rongen for pushing Subotic away (though years later Subotic offered some clarity on the situation, insisting that nothing Rongen said or did pushed Subotic away, and that he simply chose to play for Serbia).
What the Subotic situation does is remind us that young players can feel a certain way about their national team loyalties when they are teenagers, but those feelings can change with time and opportunity. If Gonzalez starts to feel like he's overlooked by his home country, why shouldn't he start to consider his options? As it stands, Mexico is where his professional career began and is blossoming. If he can continue to build on the success of this past season with Monterrey — which saw him reach and start in a Liga MX final — then the decision to play for El Tri could start making more and more sense.
U.S. Soccer needs to address this and do so soon. Whether it's current U.S. Soccer president Sunil Gulati, or Sarachan, or even Christian Pulisic, some Americans need to start getting on the phone, or getting on a plane, to talk to Gonzalez and let him know that he's very much in the U.S. national team's long-term plans.
And if you're thinking that losing Gonzalez to El Tri wouldn't matter in the long run, with a talented group of players like Tyler Adams and Weston McKennie coming up, think again. If the recent World Cup qualifying failure has taught us anything, it's that the U.S. national team can't take anything for granted, and the program isn't in a position where it can start overlooking and driving away promising prospects like Gonzalez.
The current U.S. national team leadership dropped the ball in November by not calling on Gonzalez, and if the powers that be at U.S. Soccer don't start putting a plan in place to clean up that mistake, we could find ourselves watching Gonzalez playing for Mexico against the United States in a few years. If that happens, it will serve as a harsh reminder that American soccer wound up losing more than just a World Cup berth in 2017.