Young Africans
Reasons Yanga failed to defend their title this season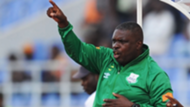 Yanga have lost their Premier League title to Simba after previously being crowned Champions for the past three seasons in row.
The Jangwani club have won the league title 27 times compared to Simba's 19. This show that Yanga know their way when it comes to winning the Premier League title, but what went wrong this season?
Goal looks back at the reasons why Yanga couldn't mount a serious defense of their title.
---
Long term injuries
---
Yanga have endured a tough season with most key players sidelined for long spells due to injuries.
Players such as Amis Tambwe, Thaban Kamusoko and Donald Ngoma who were essential in their past title winning seasons have suffered long term injuries which have kept them out for the majority of the season, missing crucial matches.
Other players like Vincente Andrew, Obrey Chirwa and Ibrahim Ajib have been in and out of the squad due to injury and they missed crucial fixtures. 
---
Poor transfer window
---
Yanga passed through one of the toughest transfer windows in the recent years. They failed to lure some of their key target such as Mbaraka Yusuph, Waziri Junior, Himid Mao, Mohamed Ibrahim MO to join them during the transfer window.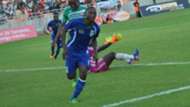 And also they failed to keep some of their key players such as Simon Msuva, Deogratius Munishi, Deus Kaseke, Vincente Bosou and Haruna Niyonzima who all left to join other teams.
---
Financial crisis
---
The financial crisis that hit the club did not only lead to a poor transfer window but also affected the team throughout the season.
Since the departure of their sponsor and chairperson Yusuph Manji, Yanga's financial woes increased day after day.
Player's motivation and morale throughout the season was very low with some reports suggesting that there are salary arrears of up to four months for the players and the technical bench.
This led to some of the players boycotting training and several key matches. For example, back in December, a great example is Obrey Chirwa who dropped out of the team in protest over his salary and went on to miss six games.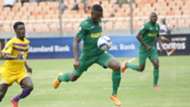 ---
George Lwandamina's departure
---
Since the departure of former Head Coach, George Lwandamina, Yanga have not won in a run that stretches seven games (five league games and two Caf Confederation games).
When Lwandamina was in charge, Yanga won eight consecutive league games something which helped them keep pace with Simba who in February started to slip in some of their crucial fixtures.
Since the departure of Lwandamina in April the club has been under caretaker coaches Shadrack Nsajigwa and Noel Mwandila who are not experienced with Head Coach duties and this has reflected in the clubs current dismal run of seven games with no win. 
.