Tottenham Hotspur
'Sometimes I think about it' - Tottenham defender Alderweireld has considered move to Belgium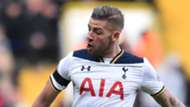 Toby Alderweireld remains fully committed to the Tottenham cause, but admits he has given consideration to heading back to Belgium at times.
Now 27 years of age, the talented centre-half left his homeland for Ajax while still in his teens.
Kane: Pochettino can be ruthless
He linked up with the Dutch side's famed academy system and has gone on to enjoy a productive career in Holland, Spain and England.
Alderweireld is, however, prepared to concede that homesickness has been an issue at various stages throughout his career.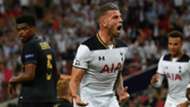 He has never followed up on those thoughts with a serious transfer push, with there a desire on his part to remain at the highest level for as long as possible, but appreciates that life would be easier.
Asked by Belgian daily Nieuwsblad if he has ever considered returning to his roots, Alderweireld said: "Sometimes I think about it.
Poch: Spurs can be world's best
"If you play for Anderlecht then you are at home every day.
"But I am now at the highest level and I want to maintain that for as long as possible because that's what I have worked so many years for.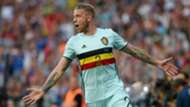 "I have one thing in mind, make the most out of football."
He added on the time he has spent away from home: "Since I was 15, I have not spent a Christmas or a New Year with my family.
Kane: Spurs are stronger than last year
"I rarely see my family; my older brother, Peter, has twins – I was not there on the day of their birth or for any of their birthdays.
"I miss every special moment and after 12 years, it does weigh [on you]."