World Cup
Robbie Slater slams 'failed' Dutch influence on Socceroos after World Cup exit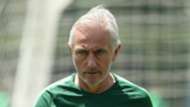 Football commentator Robbie Slater has gone to town on the development structure surrounding the Socceroos, blaming the Dutch influence for the poor results at the last three World Cups.
Australia finished bottom of their group in Russia under Dutch coach Bert van Marwijk with only one draw from three matches, which was only a marginal improvement from Brazil 2014 - where the the team failed to gather a single point.
Slater believes we can now officially label the Dutch 'experiment' a failure and it's time to look at developing our own football culture.
"It goes way back to when Guus Hiddink took over and qualified us for 2006 [World Cup]; which was a fantastic experience, and certainly a warranted and great signing; Guus Hiddink was," Slater told Fox Sports News.
"From that point on, we have trusted the Dutch. And I think now, after this World Cup, we can finally say that the Dutch experiment has failed.
"Since they [the Dutch] arrived … we've been dictated to, and in a lot of respects - which makes me very angry - they've tried to change our culture.
"We haven't qualified for the last two Olympics; that is now hurting our national team. We haven't qualified for World Youth Cups either.
"And neither has Holland. So why on earth would we have been following the Dutch way? We need to find our own style."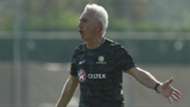 Despite playing well in patches against France, Denmark and Peru, the Socceroos lacked a cutting edge and attacking spark to help the team find the back of the net.
Slater says the Dutch way of coaching crushes the creativity out of players and that the influence is having a negative effect on Australian coaches.
"I think one of the things they've tried to do... they've killed inventiveness of young players," he said.
"Players like [Daniel] Arzani, that dribble and want to make the difference, and the players that excite and make the difference in a team.
"That is fact, what I'm saying. There is not doubt that has happened, and something needs to be done.
"There needs to be a whole change of the way we're thinking, and how we're going about producing young players, because these guys have had an influence on our young coaches as well."