Harry Kane
Madrid move would see Kane recognised as world class, says Carlton Cole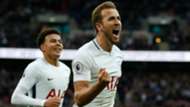 Carlton Cole believes that Harry Kane could cement his reputation as a world-class striker if he moved to Real Madrid like former Tottenham stars Gareth Bale and Luka Modric.
Kane 13/8 to score 2+ v Palace
Kane is currently out injured but his scoring rate has put him among Europe's elite, and at the end of September he trailed only Lionel Messi for goals in 2017.  
Cole is a former England player and he has been watching the Spurs forward closely this season. He believes that a move to a club like Real Madrid could help him as Tottenham prepare to welcome the European champions to Wembley on Wednesday. 
"Harry Kane has done so well for himself," Cole told Goal. "A lot of people are saying he's world class but I don't think he's world class yet. I think he's in great form but is he world class? I think Robert Lewandowski is, who does it year in, year out.
"Kane has been doing it for a while now but to be considered at a world-class level he needs to do it for longer and do it with England. I think he will get there one day, to a world-class level.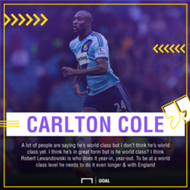 "It might take one more year but to say it now is a bit premature. If he does it again next year and with England, he is in the realm of looking world class form wise. He is the best in the Premier League right now, in terms of form but we will see at the end of the season.
"Romelu Lukaku isn't world class either, Alvaro Morata isn't. World class means Zinedine Zidane, Lionel Messi, Ronaldinho and Ronaldo. I may be from a different era but I think it can be an overused term. He is a very effective player for Tottenham right now.
"I am West Ham and Chelsea through and through, so I am not supposed to like Tottenham, but I respect him and where he's come from. Spurs are a good team at the moment and you can't knock them. It would be good to see him do it at another club.
"Ronaldo and Gareth Bale both showed they could do it in England and on the Real Madrid stage. Bale is world class now. Hopefully Kane can get to that level. 
"He doesn't have to leave Tottenham because they are a growing club but it would be nice to see him at a bigger club. Spurs are not the biggest club in the world. At Barcelona or Madrid, he can quickly prove that he is world class.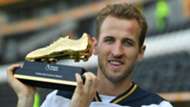 "Modric made that jump and he was quickly branded world class. In the Premier League, he wasn't put in that category. Sometimes moving clubs can help. Doing it at more than one club proves that you can do it anywhere."
Cole is currently without a club but he is keen to spend a couple more years as a footballer before going into coaching.