I-League 2nd Division
Real Kashmir's Atinder Mani hoping to attract ISL, I-League clubs after 2nd division stint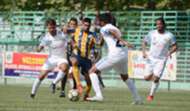 Real Kashmir qualified for the final round of I-League second division as group-winners with a 1-0 win over Pune City reserves on Sunday. In their attempt to gain promotion to I-League which is presently India's top-tier football league, striker Atinder Mani has had a major part to play. 
The forward from Punjab is Real Kashmir's top scorer with four goals to his name and has high hopes for the future. The Kashmir-based club is unbeaten in the league and will meet TRAU FC, Ozone FC and Hindustan FC in the final round that kicks off at the FSV Arena in Bengaluru from May 24.
"We are readying ourselves for the next round. Our strategy will be the same but all depends on the coach, what formations he wants to play.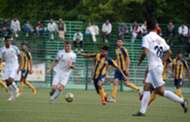 The final round will be played in a round-robin format and Mani wants to make full use of this opportunity to build his career. 
"All three matches will be do-or-die. On the personal front, I have to perform well. It will be beneficial for me as a player and the club if we make it to the I-League. If I do good, hopefully, ISL or I-League teams notice me so that I can make the next step.
This is the Leopards ' second season in the second-division and the former United Sikkim player wants his team to gain promotion to I-League this time around. 
"Even Lonestar (Kashmir) have gone to the final round twice but they never qualified. We are in our second year as a club and last season we were ousted in the first round itself. This time the coach, the owner and the players are behind the sole motive to make it into the I-League."
The former JCT academy player heaped praise on the club management for handling logistics well throughout the season.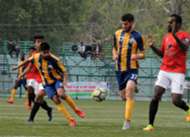 "Our management is superb. We have travelled in trains for away games but never have faced any difficulty. The whole team is co-operative. It is a professional unit, there were no problems in the league phase. It is a tight-knit unit."
Atinder Mani also believes that the decision to play matches in Bengaluru gives Ozone FC, a Bengaluru-based club, an unfair advantage.

"Ozone playing in the final round which is technically (at) their home is an issue. It will be unfair for the other three teams. However, we have to brush aside such thoughts and it will all depend on what the teams do on the field."