Premier League
Pogba is expected to score 25 goals because of his price tag, says Vidic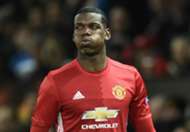 Former Manchester United captain Nemanja Vidic has defended Paul Pogba and is backing the midfielder to shine for Jose Mourinho's side next season.
The top five teenagers at Barcelona
The 24-year-old has endured something of a mixed season following his world-record move from Juventus last summer.
Vidic can sympathise, having endured a tough time when he first moved to Old Trafford from Spartak Moscow before going on to win five Premier League titles and the Champions League with United.
The former defender believes Pogba's huge price tag has created unrealistic expectations and says he has been impressed with his performances this season.
"It depends on what the people expect from him," he told the Beyond the Pitch podcast. "I think the problem is the market is crazy at the moment – to buy the player you need you have to pay crazy money.
"Paul is a great player, his ability is not to score 25 goals a season. He is about creating situations all over the field and score maybe 10 goals, 15 goals.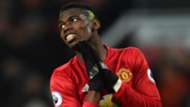 "His potential and actual quality, he can change his game and can become a player that scores 20, 25 goals.
"I think it's difficult when people see Pogba and expect him to do something which is not his game.
"I think he has done some good stuff this season, of course, he didn't give his best but he played 40 matches which is important as well; his presence on the pitch."
'Griezmann could leave Atletico at any time'
Vidic is also backing Pogba to impress next season after settling into life back in the Premier League with the Red Devils.
"As a midfield player, you need someone who is powerful, tall and a presence in the middle of the park," he added. "I'm sure next season he will be even better."
Pogba is currently sidelined with a hamstring problem picked up in the Europa League win over FC Rostov but is expected back at the beginning of April.