UEFA Champions League
Neymar's €222m test against Real & Ronaldo to prove he's the world's best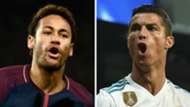 It has all come down to this. When Neymar left Barcelona in the summer to join Paris Saint-Germain in a world-record €222 million move, it was a clear signal of intent. And the transfer will only be a success if the Brazilian can lead the French side to the Champions League.
Neymar inspired the greatest comeback in the competition's history back in March as he helped Barca overturn a 4-0 first-leg deficit at PSG's expense in an amazing 6-1 win at Camp Nou.
Now PSG have Neymar on their team, but also another difficult draw in the last 16: Real Madrid. The Ligue 1 leaders were paired with the defending champions in Monday's draw for the second round of the competition and it is a tie that could make or break the season for both of these clubs.
With Madrid adrift in La Liga, the Champions League again looks like Los Blancos' best chance of significant success in the current campaign. However, Zinedine Zidane's side cannot win the trophy every year.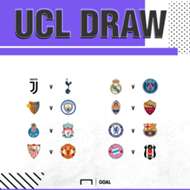 After back-to-back victories in Europe's premier club competition, Madrid are going for an unprecedented hat-trick of Champions League titles. And despite their patchy form of late, no side will have wanted to face Los Blancos at this stage.
For PSG and for Neymar, it is a tie they must win. When the Brazilian moved to the Parc des Princes in the summer, he spoke of "new challenges". But winning Ligue 1 with an array of flicks and tricks will not be sufficient. He has to deliver the Champions League.
Once on trial as a youngster at Madrid and also a target for Real before choosing Barca in 2013, Neymar moved to PSG to be his own man and winning the Ballon d'Or is part of that plan.
Between them, Lionel Messi and Cristiano Ronaldo have won the individual prize for the past 10 years, with the Portuguese picking up his fifth award on Thursday and then showing off his Ballons d'Or at the Santiago Bernabeu on Saturday.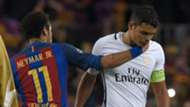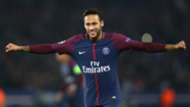 "Being at Madrid would make it easier for Neymar to win it," Madrid president Florentino Perez said last week. "Madrid is a club that gives big players what they need. Everyone knew that I wanted to sign him."
Perez could yet be back in for Neymar some time over the next couple of years, while the Brazilian's team-mate Kylian Mbappe was also a player interesting Real last summer and he too could be a target for Los Blancos in future.
PSG's financial might means they will have no need to sell, but Neymar in particular could seek another challenge if the Parisian project falls flat in the Champions League.
In that respect, much will depend on the 25-year-old and on this tie. PSG paid €222m for the player they hailed as the world's best. Now he has to prove he is up to the hype by beating Ronaldo and Real. Anything else will be considered a failure.