MLS
Minnesota United 2017 MLS season preview: Roster, schedule, national TV info and more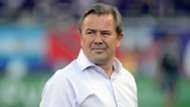 ---

2017 MLS SEASON PREVIEW
---
Minnesota United hopes that the whole will be greater than the sum of its parts during its MLS expansion season.
After making the jump up from the NASL, the Loons have put together a budget-conscious roster that does not have any designated players or big-name signings. Kevin Molino, acquired from Orlando City in the offseason, is the closest player on the roster to a marquee MLS name. 
Head coach Adrian Heath, who helped Orlando City make a similar jump from USL to MLS in 2015, will rely on several imports from smaller European leagues, some holdovers from the club's NASL roster and a handful of MLS veterans to formulate Minnesota's first MLS roster. 
It could be a struggle for the Loons in their expansion season, as the club plays in the University of Minnesota's TCF Bank Stadium while it waits for its new stadium to be ready for 2018. By the time MNUFC enters its new St. Paul home next season, it will hope to have a foundation in place for future success. 
---
MN United key offseason additions
---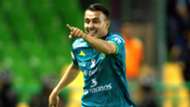 Most of Minnesota's roster is comprised of newcomers, with the exception of standouts from the club's NASL side like Justin Davis, Kevin Venegas, Christian Ramirez, Ibson, and Brent Kallman.
Miguel Ibarra, whose stellar form with the Loons in NASL resulted in a shock call-up from the U.S. national team in 2014, rejoins the club after struggling to find the field for much of his time with Liga MX side Club Leon. 
Francisco Calvo was the crown jewel of the club's defensive signings. The 24-year-old center back joins from Saprissa with plenty of international experience for Costa Rica under his belt already. Experienced Norway international Vadim Demidov joined from SK Brann to partner Calvo in central defense.
The Loons parted with $650,000 in allocation money for Kevin Molino, who, along with former Montreal attacker Johan Venegas, gives the team some much-needed MLS experience in attack. 
With the No. 1 overall pick in the MLS SuperDraft, MNUFC took Abu Danladi out of UCLA. The 21-year-old's raw talent is undeniable, and how quickly he adjusts to MLS could be a big factor in the club's offensive success in 2017.
---
How will the MN United starting XI look in 2017?
---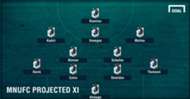 Defensive solidity will be the name of the game, with Finnish international Rasmus Schuller and MLS veteran Collen Warner holding down the defensive midfield in a 4-2-3-1. Mohammed Saeid and Collin Martin are candidates to see time in the middle as well. 
Francisco Calvo and Vadim Demidov will be expected to lock down the center back roles, but there are plenty of question marks at outside defense. Can Justin Davis make the jump from NASL to MLS starter? How will Swiss veteran Jerome Theisson adjust to MLS after only recently joining the squad? And does the bench, which includes MLS veteran Jermaine Taylor and NASL holdover Kevin Venegas, contain better options?
Kevin Molino will start out wide, but he'll likely drift inward and interchange with Johan Venegas in an effort to find the ball more. On the other flank, on-loan attacker Bashkim Kadrii and U.S. national teamer Miguel Ibarra will battle for a starting spot. Watch out for Josh Gatt as well. The former U.S. international could be a factor out wide if he's fully recovered from a nightmare string of injuries. 
Christian Ramirez, who lit up the NASL with the Loons, will get the first crack up top but No. 1 overall draft pick Abu Danladi should see time as well. 
---
Full MN United roster entering 2017 season
---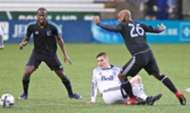 Goalkeepers: John Alvbage, Alec Ferrell, Patrick McLain, Bobby Shuttleworth
Defenders: Francisco Calvo, Justin Davis, Vadim Demidov, Joseph Greenspan, Brent Kallman, Jermaine Taylor, Jerome Theisson, Kevin Venegas
Midfielders: Bernardo Añor, Ibson, Thomas De Villardi, Josh Gatt, Miguel Ibarra, Bashkim Kadrii, Collin Martin, Kevin Molino, Mohammed Saeid, Rasmus Schuller, Tanner Thompson, Johan Venegas, Collen Warner
Forwards: Abu Danladi, Christian Ramirez
---
MN United national TV coverage schedule
---
Portland Timbers vs. Minnesota United - Friday, March 3, 9:30 p.m. ET on FS1
Minnesota United FC vs. Atlanta United FC - Sunday, March 12, 5 p.m. ET on ESPN2
Minnesota United vs. Sporting Kansas City - Sunday, May 7, 1:30 p.m. ET on FS1
Minnesota United FC vs. LA Galaxy - Sunday, May 21, 5 p.m. ET on ESPN
Sporting Kansas City vs. Minnesota United FC - Saturday, June 3, 5 p.m. ET on ESPN
Minnesota United FC vs. New York Red Bulls - Saturday, July 22, 4 p.m. ET on ESPN
Atlanta United FC vs. Minnesota United FC - Sunday, Aug. 13, 6 p.m. ET on ESPN2
Seattle Sounders vs. Minnesota United - Sunday, Aug. 20, 10 p.m. ET on FS1