PSL
Player Perspective: Mental health & masala steak sandwiches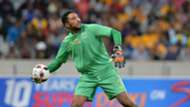 ---
PLAYER PERSPECTIVE:    SHUAIB WALTERS       Follow on Twitter
---
This week I focus on mental health, as this is a very important part of creating and maintaining a winning combination on and off the field. Until I realized the importance of mental health, I didn't realize how much it impacted and affected my performance on the field, different aspects of my life, the decisions I make and my reactions to situations.
Only once I'd opened up to how powerful one's mind really is, I started to prioritize strengthening and improving my mental health. As an athlete, I'm required to not only be physically fit but to also be mentally fit.
In order for me to achieve this, I have to consciously ensure that I maintain mental vitality. I include meditation in my regime every day after I perform my daily prayer in the morning as this helps to become focused and calm.
My morning mindset is vital, and it's important that I start my day with both prayer and meditation, which has become an integral part of not only my daily routine but also match preparation.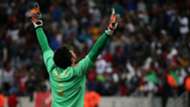 Meditation helps improve my powers of concentration and clears my mind. Even a 10-minute meditation session daily can do wonders for concentration and for alleviating stress.
My mental alertness is very important, especially when playing 'bogey' teams or when playing a team with 'bogey' players and to deal with these games. My sworn formula is a combination of rest, meditation and planning in advance.
I've also learnt to be positive after losing, which is not easy, but maintaining a positive attitude after conceding a goal is very important in determining my performance for the remainder of the game and ensuring that I maintain my winning spirit and remain positive to keep the team morale high.
After a loss I will firstly acknowledge my areas of poor performance, look at how I can improve these areas and use this information when preparing for my next game.
Honestly, it's not as easy as I make it sound, as we are all human and we all experience being defeated or disappointed. Sometimes, being positive is very difficult, but with any situation, how and what you take out of that will be the determining factor.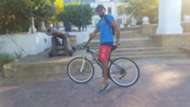 I admit it took me some years and I still haven't fully mastered this technique, but consistency is the key.
I'm a firm believer that there is a positive in every situation, one just needs to find and focus on it as I always try to.
There is a saying that I live by: Do not allow a bad 15 minutes in a day to turn into a bad day.
It's something we all do sometimes without realizing it. I also rest whenever I have an opportunity, and take my rest time very seriously as it has been proven that one of the biggest factors affecting concentration is rest.
Over the years, I've trained my body to relaxed at least two hours before a match to ensure my mind is well rested, as your mind needs to be calm in order to concentrate.
I always make sure that I get the right amount of sleep at the right time, as this is a key step for concentrating. A daily period of meditation gives me the chance to work specifically on concentration techniques.
As I mentioned at the start of my article, exercise is important and the ability to concentrate depends a lot upon our physical wellbeing.
To conclude, here's a peek into my daily diet; it's one that helps enhance my mental and overall wellbeing.
I consume a diet rich in omega, so I eat lots of salmon and tuna, and I also take omega 3-6-9, krill oil and multivitamin supplements daily.
I drink three cups of green tea a day and I also take L-Taurine as this also helps with concentration.
I eat lots of seasonal fruit and vegetables but I also understand how important a healthy balance is, so I allow myself one cheat day, where I can eat whatever I want!
This is when the hot chip and vienna parcels and masala steak sandwiches come out…Till next week!
This column is brought to you by  Lotto Sports Apparel.