AFF Championship
Men's Biore supports AFF Suzuki Cup 2018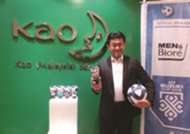 Men's Biore will be running several exciting initiatives in conjuction with its first ever sports sponsorship using a new approach to capitalise on the opportunity to display their unique brand values.
"Football has been the most popular sports activity among active Malaysian men, it instills the championship spirit and encourages a never-give up attitude in individuals to take on challenges and excel further in life."
"It is also a great unifying factor in ASEAN countries; a prestigious tournament like the AFF Suzuki Cup 2018 really brings to life the passion, patriotism and national pride in the people across each nation.
"We are proud to be the official sponsor of her competition and it stems from the Men's Biore campaign line "Super Power, Strike Further" which aligns with the brand proposition to provide a thorough deep cleanse to unleash a more confident you," said Masaki Fujiwara, president of Kao Malaysia.
To celebrate the patriotism and the tournament, Men's Biore has created a Malaysia-inspired limited edition design for its leading product, Double Scrub facial foam, as a symbol of national pride.
The limited edition offer is available in refreshingly modern, locally skewed designs for energetic and sporty Malaysian men in support of their home country. Men's Biore customers will also have the opportunity to win exciting prizes worth RM40,000 in total.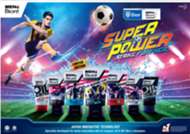 For more information on the campaigns, please log on to Men's Biore Malaysia's Facebook page. For more information on Men's Biore products in Malaysia, visit the official website or Facebook page.
Follow Goal Malaysia on Instagram