Opinion
Media Microscope: John Strong provides a true American perspective to the world's game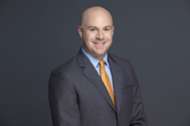 When tens of millions of Americans tune into Fox on July 15, 2018, they will likely hear an American call the World Cup final for the first time since 2006.
The man on the call is likely to be John Strong, a 31-year-old Oregonian who has undergone a meteoric rise through the broadcasting world in the last decade, and appears set to be the voice of American soccer for years to come.
Strong's rise to prominence represents a shift in this country's broadcasting landscape. Whereas many of those previously anointed the voice of American soccer were inexperienced outsiders to the game, or not even American in the first place, Strong is a soccer lifer who has developed his style organically through the myriad of influences that shape soccer culture in the United States.
His story is similar to many millennials who have grown up embracing soccer in the United States. Strong is one of the first American soccer broadcasters who has grown up surrounded by the sport, a testament to the growing influence the game wields in this country.
U.S. attack will need Altidore to shine in qualifying
Like many American kids of his generation, Strong's first soccer broadcasting influence was legendary English announcer John Motson – just not the actual John Motson.
"One of the huge influences on me was not even the real John Motson, but the John Motson on the FIFA video games," Strong told Goal, "because part of me becoming a total die-hard in the sport was my Nintendo 64 for my 13th birthday with FIFA 98."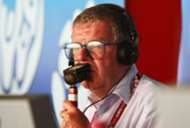 As an aspiring announcer who knew his chosen career path early on ("it's pretty much the only thing that I've ever wanted to do with my life"), Strong was shaped not only by electronic influences, but also the real American giants of sports commentary like Al Michaels, Keith Jackson and Dick Enberg, as well as local legend Bill Schonely, the longtime voice of the Portland Trail Blazers.
Strong was always drawn to soccer though. As the sport's popularity grew, so did the number of matches available on television and the variety of voices calling the action. Honing his style as he gained experience, Strong was able to draw from three distinct sources of guidance.
"I think of it as three different types of influences," Strong said. "The English style is kind of somewhat stereotypically stay out of the way, let the pictures, let the audio sort of speak for itself. The more Spanish-language style is about passion, it's about emotion, it's about living the game with every kick and really expressing the type of emotion and passion that your viewers have as they're watching the game.
"And then the American style, one of the key tenants of that is the storytelling, because as American sports broadcasters, you have infinitely more access to players and coaches than you do as a soccer announcer anywhere else in the world – it's not even close."
Morphing into a fusion of all three styles has done wonders for Strong, who landed the Portland Timbers play-by-play gig at age 25 in 2011, before moving onto the national stage with NBC in 2013 and finally landing at Fox in 2015 as the network's lead MLS announcer.
"He wasn't one those guys who got a great break by doing soccer and wanted to parlay it into something else," Fox studio host Rob Stone told Goal. "He was a soccer guy from the beginning and there's not too many of us out there."
Strong's prodigious talent and skyrocketing trajectory has many hoping he could finally give the U.S. its own equivalent of a Motson, Martin Tyler, Ian Darke or Andres Cantor. Much like it is on the field, America is also still searching for its first true world-class talent in the broadcast booth.
That search has led to some fairly embarrassing missteps, like ESPN naming Dave O'Brien lead announcer for the 2006 World Cup despite the fairly glaring issue of him having never called a single soccer game before.
Six years later Fox, failing to learn from the past, annointed the equally green Gus Johnson as its soccer voice of the future. The future lasted 19 months.
"Experiments that backfired, call it what it is," Stone said of O'Brien and Johnson.
Stone, who worked at ESPN when O'Brien was given the World Cup gig and was at Fox when Johnson was brought on board, continued: "I give both of those networks credit for at least experimenting and trying to locate that American voice but there was always this part of me in the deep recesses that would say, 'You're forcing it.' Whenever something is forced and not organic these days the public knows it, particularly in soccer."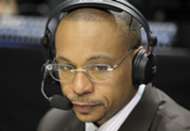 Fox, which holds the rights to the next three World Cups, has been committed to promoting American announcers. The network exclusively used Americans for play-by-play for both the 2015 Women's World Cup and the 2016 Copa America Centenario.
Providing fans with an American perspective has been a priority for Fox Sports executive producer of soccer Jonty Whitehead, an Englishman who has fully committed to making Fox, as he calls it, the "authentic American voice of the sport in this country."
"The thing Jonty likes to say is it's developing an American voice for the world's game," Strong said.
Chicharito needs to score and put record talk behind him
What an "American voice" really means is nebulous, though any definition would have to incorporate many of the disparate influences that make up the game in the U.S.
"I do think we have established an American soccer culture," Strong said. "I think we see that at MLS games, I think we see that at national team games, and we also see that with people getting up before the sun rises to go to the bar on Saturday morning to watch the Premier League. All of it is good."
It only makes sense then, that the man who likely calls the World Cup final next summer will have been raised on a mix of American and British announcers, and who as a kid watching the 1998 World Cup, quickly flipped to Univision whenever a goal was scored to hear Andres Cantor scream "goooooooool!"
"MLS is my dream job but a World Cup, that's Everest," Strong said. "That's the ultimate thing."
"The idea that I could narrate for this country something on that scale, that's the extreme ultimate aspiration I've ever had as sports broadcaster," Strong said. "The fact that there's a chance that might actually happen is exhilarating and terrifying in equal measure."
Regardless of whether Strong gets the World Cup final call, there is already a whole new generation of aspiring American announcers who now have a new role model.
"It's been difficult for the American voice to get an opportunity and to excel and John is a rare case of being a trailblazer this decade," Stone said.
"John even at his young age is now in that role as somebody that the youth, the next American soccer voices can listen to and say, 'Hey I want to be like this guy because he does it right.'"