Manchester United
Manchester United Q&A: Your most common Red Devils questions answered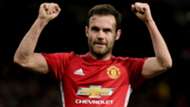 Manchester United have become one of the most popular clubs in the world as a result of an illustrious history, with their list of ex-players, managers and trophies matched only by a select few teams around the world.
Sir Alex: How Man Utd missed Maldini
Having played for more than a century now, chances are there is something you don't know about the Red Devils. We did the digging on the questions you're most frequently asking related to United.
---
WHEN IS MAN UTD'S NEXT MATCH?
---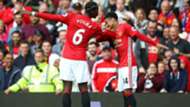 Man Utd's full fixture list for the rest of the season can be found here.
---
WHAT CHANNEL ARE MAN UTD ON?
---
United's games are on a few different channels depending on what competition they are playing in.
Their Premier League matches are on Sky Sports or BT Sport, both of whom broadcast matches from the English top flight every weekend during the season.
BT Sport will also have their Europa League matches and share the FA Cup with the BBC, though the Red Devils are now out of that competition. The League Cup, which United have already won, is broadcast on Sky Sports.
---
HOW MANY TITLES HAVE MAN UTD WON?
---
United have won an English-record 20 league titles across the current Premier League and former First Division.
They were champions of England for the first time in 1907-08 but had only won seven titles in the 100 years since they had joined the First Division - then as Newton Heath - when the Premier League started in 1992. Under Sir Alex Ferguson, they went on to win 13 championships in 20 years in the new division before the Scot brought his 26-year reign to an end.
Sir Matt Busby won five titles during his famous spell in charge and probably would have had more if not for the Munich air disaster that killed eight players among its 20 fatalities.
---
HOW MANY CHAMPIONS LEAGUES HAVE MAN UTD WON?
---
United have won the Champions League - or European Cup, as it was formerly known - three times; twice under Ferguson, in 1999 and 2008, and once under Busby in 1968.
Busby's team beat Benfica 4-1 at Wembley 10 years after the Munich tragedy, with Sir Bobby Charlton (two), George Best and Brian Kidd scoring the goals. Ferguson's first victory saw United score two goals in stoppage time to beat Bayern Munich 2-1 at Camp Nou in one of the most memorable European finals ever.
Most recently, a Cristiano Ronaldo-led team beat Chelsea in Moscow on penalties after a 1-1 draw - 50 years after the Busby Babes' crash and 40 after United had first been crowned champions of Europe.
---
HOW MANY FA CUPS HAVE MAN UTD WON?
---
Sharing the English record with Arsenal, United have won 12 FA Cups.
Donnarumma crowned NxGn winner
Again, the Ferguson era accounts for a large chunk of these, with the legendary coach delivering the national cup five times during his spell in charge. It was the first major honour they won after his retirement, too, with Louis van Gaal lifting the trophy in what would prove to be his last game at the club at the end of the 2015-16 season.
---
WHO OWNS MAN UTD?
---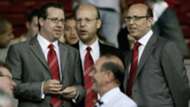 The Glazer family has owned United since 2005. Malcolm Glazer, who was the president and chief executive of the family's holding company until his death in 2014, began investing in the club in 2003 and continued to buy shares over the next couple of years to take full ownership. The overall takeover cost nearly £800 million.
An American family with a fortune of billions of dollars built in real estate, the Glazers first entered sports by purchasing the NFL's Tampa Bay Buccaneers in 1995 before their desire for a European football team led them to United.
Their ownership of the Red Devils was initially deeply unpopular, with protests taking place at Old Trafford and a group of fans attempting to finance a supporters' takeover of the club for a brief period. That was a result of the fact that the Glazers' deal to buy the club was leveraged, which is to say that they borrowed money to buy the club, secured that debt against the club's own assets and then used the club's revenues to pay it off.
The money that was used to service those debts, of course, was seen by fans as money that could have been spent on improving the team or lowering ticket prices.
Over the years, however, the ill feeling has cooled; you will not find many United fans that count themselves as fans of the Glazers, but they are not often talked about nowadays. The earlier criticisms of their lack of spending on the team have faded as United have completed deals like the ones to sign Angel Di Maria and Paul Pogba.
---
HOW MUCH ARE MAN UTD WORTH?
---
Last year, Forbes valued United at $3.32 billion (£2.65 million), making them the fifth-most valuable sports team in the world after the Dallas Cowboys, Real Madrid, Barcelona and the New York Yankees.
The latest Deloitte Football Money League, however, estimates their revenue at €689m (£594m), making them the richest football club on the planet by that measure.
---
WHEN WERE MAN UTD FOUNDED?
---
Manchester United were founded as Newton Heath LYR Football Club in 1878 by a group of railway workers. They were founding members of a league called The Combination in 1888 for its only year of existence before joining the Football Alliance, which in turn merged with the Football League in 1892.
In 1902, the club hit financial difficulties and four local businessman invested £500 each to keep it afloat, subsequently renaming the team Manchester United on April 24 of that year. Having been relegated to the Second Division in 1894, United were promoted in 1906 and won the First Division for the first time in 1908. They won another in 1911 before the manager, Ernest Mangnall, left for Manchester City - he remains to this day the only man to have ever managed both clubs.
---
WHO IS THE MAN UTD MANAGER?
---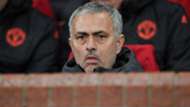 The current manager of Manchester United is Jose Mourinho, who took charge at Old Trafford in May of 2016.
Mourinho was the third manager in three years to be appointed following the retirement of Ferguson in 2013, with both David Moyes and Van Gaal - despite his FA Cup win - struggling to fill the considerable boots left by the Scotsman.
Ferguson was United's most successful manager ever, winning 38 trophies in total including 13 league titles, five FA Cups and two Champions Leagues. He surpassed Busby as the club's most successful manager, with his compatriot earning five league titles, two FA Cups and one European Cup.
United have had 19 full-time managers in recorded club history. The longest serving was Ferguson, at 26 years.