ISL 2018-19: Time for Kerala Blasters players to walk the talk
There are two sides to every coin and this is true for fandom too. When you play well, even for a single game or just a few minutes, fans quickly shower a lot of praise. The players then become the object of their affection. However, when the players consistently do not perform, criticism from fans is justified. You cannot come out and claim that the fans need to act responsibly and that the 'real' fans will forever support. Yes, the support is there and the fans would still continue to back the players but horrendous displays cannot go unnoticed either.
With all due respect, it would be best for Blasters players to focus on their own performances than comment on how the fans must behave. Better to keep a tab on how to defend in the final few minutes or how to not miss a goal scoring opportunity.
On Friday, it looked like the southern club would finally register three points for the second time this season. However, a brain fade moment from Sandesh Jhingan handed a reprieve to the home side who successfully converted the spot-kick. Thereafter, they even went on to score the winner two minutes later to literally suck life out of this Blasters' unit. David James, on the sidelines, couldn't believe what had struck them as he stood there in total disbelief.
After the 5-0 mauling at the hands of FC Goa, Mumbai City FC coach Jorge Costa tore into his players and said, "We must respect first our job. We must also respect the fans and we cannot give up. They (players) are men who get their salary every month. So they must do better."
Probably, it's time to remind some of them that playing professional football is their job and it's time to walk the talk rather than spending time to lecture on how the fans ought to behave.
Let your feet do the talking.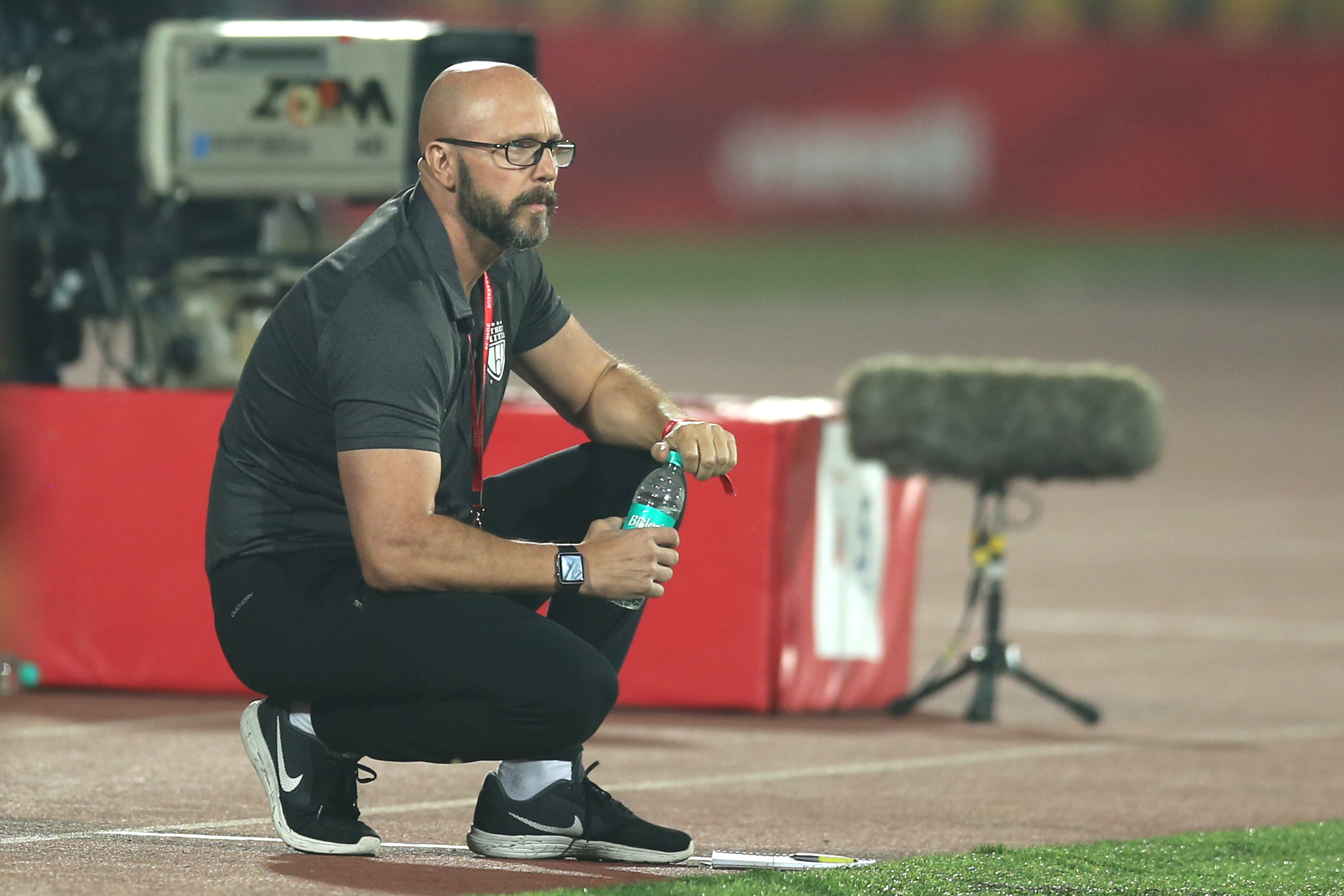 Meanwhile, the Man of the Match award was handed out to Jhingan, who had a decent game for 90 minutes before conceding the penalty. NorthEast United coach Eelco Schattorie made a stinging comment on the organisers and rightly so.
"I find it weird that the opposing team gets the man of the match, the only negative point from today's game."
Well if you remember the 2015 ISL final in Goa, the Man of the Match award was handed to a FC Goa player and not from the eventual champions who had scored two late goals.
That more or less sums up why the award need not be taken seriously unless the recepient is decided at the end of the final whistle.