N'Golo Kanté
'He never played - the gaffer didn't really believe in him' - Colin reflects on Kante's 'beautiful story'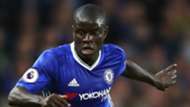 Maxime Colin has hailed the "beautiful story" of N'Golo Kante, with his presence at Boulogne initially threatening to hinder the Chelsea midfielder's development.
Kante linked up with the French side in 2010, making his debut in Ligue 2 before then turning out in the third tier.
'Conte showing how exceptional he is'
At the time, his club manager Michel Estevan appeared unsure where best to use the hard-working youngster, with Colin blocking his path at right-back.
He would eventually emerge as a classy holding midfielder, with his ability attracting interest from Caen and then Leicester City.
In England, Kante's profile has rocketed, earning him a Premier League title winners' medal, senior international recognition and a big-money move to Stamford Bridge.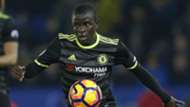 He is now set to cross paths with Colin again in the FA Cup, with his former colleague on the books at west London neighbours Brentford, and his remarkable tale continues to provide inspiration to all of those who have known him or followed his career closely.
Colin told ESPN FC: "At the time the gaffer [Michel Estevan] wanted him to play right-back.
"I was the first right-back and he was the second one. It wasn't at all his position. He never played — the gaffer didn't really believe in him.
"It's really a beautiful story.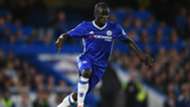 "In Boulogne, no one expected him to reach this point. But he's really a special guy.
"His best quality is to have the same level at every club. He's really humble and never complained about training like a lot of other footballers. He just does his job. He's done really well and I'm really happy for him."
Ballack: Costa needs to show loyalty
Colin is hoping he will now be given the opportunity to face Kante in a competitive fixture, with Brentford expecting Antonio Conte to name a strong side at Stamford Bridge on Saturday.
He added: "We have friends in common at Boulogne, so once they knew the draw they all decided to come and see us.
"I hope N'Golo will play."