Transfers
Forget the £40m fee - Everton and Silva provide Richarlison the perfect platform to prove critics wrong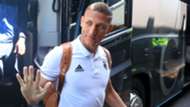 Though the year might be 2018 AD, in truth this summer's transfer window should really be labelled AN – Anno Neymar. This is the first pre-season market since Brazil's poster boy made his world-record €222 million (£200m/$263m) move to Paris Saint-Germain, and unsurprisingly the signs of transfer fee inflation are there for all to see. 
Juventus have forked out €100m (£89m/$117m) for a 33-year-old forward – albeit a rather outstanding 33-year-old in the shape of Cristiano Ronaldo – while Liverpool's £65m ($85.4m) outlay on Alisson marks the most ever spent on a goalkeeper; almost doubling what Juve paid for the previous record-holder Gianluigi Buffon in 2001 when allowing for inflation. 
While these fees have caused debate, few have caused the same outrage as when reports began to filter through that Everton were set to part with £50m ($65.7m) to sign Watford forward and Neymar's compatriot, Richarlison - a player who on the surface started his Premier League campaign brightly before fading away badly during the second half of the season. 
Though the eye-watering fee was what grabbed the headlines and saw many claim the game has indeed gone, the Toffees were soon being derided for even considering buying a player of Richarlison's ilk, even if it appears they parted with a slightly lesser sum than those initial reports . 
Is he really the man to improve a side who so desperately underachieved in 2017-18, particularly given their harshest critics pinpointed the sheer number of attacking players at the club who continually trod on one another's toes? Had new sporting director Marcel Brands not been watching him since the end of October? 
Perhaps not. But whether it is at £40m or a slightly lesser fee that will be supplemented over time with various add-ons, Richarlison is a risk worth taking for a club looking to make that next step to challenge the established top six. 
Richarlison is 21-years-old. Plucked from Fluminense – for whom he had played only 44 matches – he scored five goals and laid on five assists during his first season of playing outside his homeland, a campaign during which he troubled opposition defenders to such an extent that he ended it as the player to be fouled the most times (95) of anyone in the Premier League. 
Though he remains raw – his two misses which ultimately cost the Hornets an early-season win over Chelsea at Stamford Bridge certainly come to mind – he showed enough promise to suggest that one day in the not too distant future he could even be challenging Neymar for his place in the Selecao team. 
Perhaps the most pertinent reason for Everton fans to be hopeful, though, is the presence of Marco Silva in the Goodison Park dugout. It was Silva who urged Richarlison to join him at Watford 12 months ago, and it was no coincidence that the player's form plummeted after Silva's sacking in January.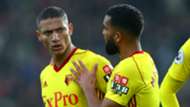 "I owe Marco a lot because he is the one that called me before I came to Watford. I moved here because of him. He helped me every day and was extremely good with me," he told the  Evening Standard  in the weeks following Silva's departure.  
"Marco is the person who is the least to blame [for the bad results] but was the one who paid the highest price. The ones on the pitch were the players, not him." 
A less than cryptic tweet from Richarlison suggested he was none too impressed with Watford's decision to part with the Portuguese, and though his drop in performance certainly suggests issues with his overall mentality, the fact that he again will be working with Silva on Merseyside should fill Everton fans with hope that he will be able to rediscover his best form in the north west.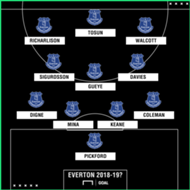 A summer off from competitive football will also help. Richarlison started 62 matches for club and country in 2017 alone, playing in excess of 5,500 minutes in the process. For any player that would be a lot, so for a youngster playing in a division as unforgiving in the Premier League for the first time, it is no surprise he fell away somewhat. Fully rested and recuperated, a similar slump will not be tolerated this time around. 
Instead, given his much-talked about pricetag, Richarlison will be expected to be the X-Factor that Everton severely lacked in attacking areas last term. At £40m there will be plenty of pressure, and he has Neymar to thank for ensuring that such a fee for a player of his experience and abilities is now considered – at least by those running football clubs – as the going rate. 
Everton and Silva, however, are about to provide him with the perfect platform to showcase just why he was being linked with the likes of Chelsea and Tottenham in the early months of last season. Come this time next year they might be rueing not taking the same gamble Everton have.