Gaming
Fantasy Football: Zlatan Ibrahimovic and other super subs for week 33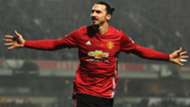 Obviously every fantasy owner would like for their team to get off to a hot start on Saturday, but what if that doesn't happen?
Fortunately, in the Goal game, we allow substitutions during each matchweek. Have a player that blanks? Just replace him with a better option playing on the Sunday (or Monday). This week there are plenty of high profile super subs available and below you will find a player from each of the late matches this match week.
Download Goal Fantasy Football on iOS or Android now and win great prizes every week!
Zlatan Ibrahimovic (Forward, Manchester United, Price: 9.4, Ownership 45.43%)
After his untimely suspension, Ibrahimovic is back and in a big way. With two goals in his first two matches back, the big Swede has found himself in the top five in goals scored despite having played fewer minutes than everyone ahead of him, bar Harry Kane. 
Ibra has accounted for 37% of all Manchester United's goals this season so, assuming Chelsea continue to let the ball in the net, you have to assume it'd be that man again.
Philippe Coutinho (Midfielder, Liverpool, Price: 7.4, Ownership: 26.47%)
 Many assumed that the injury to Sadio Mane would be a massive detriment to the other Liverpool players, but the league's leading attack just keeps chugging.  Coutinho in particular has been terrific of late ranking top five in both goals and assists over the last five matches.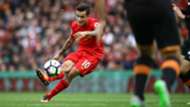 This week he will come up against a West Brom defence who, while ranking in the top ten in the league, have only managed two clean sheets in the last ten matches. Advantage: Liverpool.
Theo Walcott (Midfielder, Arsenal, Price: 7.0, Ownership: 7.56%)
Alexis Sanchez seems the obvious the obvious choice, but give me his running mate and the extra 2.7 in the bank. Walcott has two goals in his last three matches and will be facing a Middlesbrough side facing an injury crisis at the back. This is obviously more of a gamble than Coutinho or Ibrahimovic, but the upside and differential potential is definitely appealing.