Orlando Pirates
EXTRA TIME: Mark Fish goes on a trip down South Africa's memory lane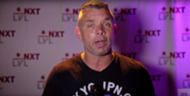 In this case it is for a good cause and so we are enlightened to see Mark Fish showing us soccer fans and media, which museums to visit.
The former Bolton defender was visiting the Apartheid museum, and he has some inspirational quotes to share with us about race equality.
Just a day before that he was also proud to meet up with Micho, and was thankful how the Serbian coach has brought Orlando Pirates right back on track as contenders.
Winner James and myself spent the afternoon together#BucsGetReady...fantastic afternoon!!! pic.twitter.com/0RnAru5ErV

— Mark Fish (@markfish74) May 11, 2018
Apartheid museum had me in tears because of how us humans treat each other and remembering Madiba...Thank you #BucsGetReady and vodacom/openfield pic.twitter.com/FS2SGja5GX

— Mark Fish (@markfish74) May 11, 2018
Confirmed I am whatever color you want me to be...!! pic.twitter.com/6S8btKzAoN

— Mark Fish (@markfish74) May 11, 2018
Look at what you have not at what you don't...!!! pic.twitter.com/BpJ5E4XL3h

— Mark Fish (@markfish74) May 11, 2018
Thank you to openfield and Vodacom for the Mandela House experience...Love you Madiba!! pic.twitter.com/ISGdGEx9IA

— Mark Fish (@markfish74) May 10, 2018
Thanking coach Mucho and his staff for bringing back repsectiability to The Pirates badge...Well done keep up the fantastic work! pic.twitter.com/nCSbNbbr38

— Mark Fish (@markfish74) May 10, 2018