Chelsea
Conte: The pundits are right - Chelsea are not favourites for the title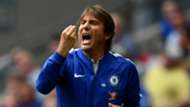 Antonio Conte has admitted he agrees with the doubters about Chelsea's Premier League chances as he says that his side are not the best team "on paper."
The Premier League champions have signed four players this summer but have sold several squad players from last season's title win.
This coupled with a host of injuries to the likes of Pedro, Eden Hazard and Tiemoue Bakayoko has left the Blues short of depth ahead of Burnley's visit for the first Premier League game of the season. 
Pedro out, Rudiger in against Burnley
As a result Chelsea will name several youth and fringe players on the bench for Saturday's match. Community Shield substitutes Charly Musonda, Kyle Scott, and Jeremie Boga will be joined by two more youngsters, possibly including Fikayo Tomori who spent last season on loan at Brighton.
Some pundits have suggested that Conte's side aren't favourites to retain their title, and as he pointed out the lack of depth in the Blues squad the Italian affirmed that he agrees with their assessment.
"Honestly, if you give your evaluation on paper then it's right. It's right not to put Chelsea to be a favourite," Conte told reporters at Cobham Training Centre.
"If you have to give an evaluation only on paper. It was the same last season.
"Not one person believed Chelsea would win the title. This season, in this moment, I agree with these people who think this. We must be ready, also in this moment many players are missing and we have to go with these players, we have to try to play good football, we have to try to win the game.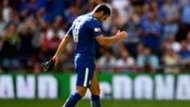 "For sure it will not be easy in this part of the season, but I don't want to find any excuses for me, for my staff or for my players. We have to go and to fight to try to win with these players.
"When you speak about pressure with me. I am used to this pressure but the young players, they are not used to it. It is very difficult to judge a young player during the training sessions.
"There are moments but we have to take risks also because we haven't got any other possibilities and we will have to cope with the young players. It's not important who is injured. It's important to try to do our best.
"Then if our best will bring us to win the game, it's right. The most important thing, I repeat, is to put 120 per cent. I hope and I want to see the real Chelsea tomorrow because I think that now the season is starting and we must be ready.
"We must be ready also in this moment, even if many players are missing."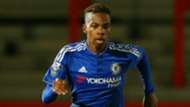 Conte has hinted in previous weeks that Chelsea need to do more transfer business to remain competitive in the final weeks of the season. 
Conte hits back at Wenger jibe
"For sure, it is very important to have quality players. It is very important because every coach can have the best idea of football but then there's the quality of players. It is important to try to improve your quality because if you improve your quality and you improve, it is simple," he said.
"Sometimes you have the possibility to spend money, sometimes you don't have the possibility to spend money. It is important to spend money to improve the quality of your team. This is the right way to try to be competitive and to fight for something important."