Africa Cup of Nations
Significant delays in Cameroon 2019 Afcon preparation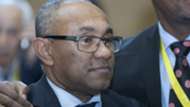 The Confederation of African Football (Caf) have stated that they are not satisfied with Cameroon's preparation to stage the 2019 Africa Cup of Nations (Afcon) finals to be held from June 15 to July 13 next year.
Caf was expected to declare their final position on Cameroon's Afcon hosting rights this week but the executive committee postponed the announcement to November.
Following the last inspection conducted in August, Caf noted "significant delays" in Cameroon's readying for the tournament.
"Regarding the Total Africa Cup of Nations, Cameroon 2019, the delegation for the last inspection visit reported on the progress of works. A visual report revealed a significant delay as far as the delivery of infrastructure is concerned," stated Caf in a statement.
"The final decision will be taken in late November after the last inspection visit which will involve audit firm Roland Berger. Beforehand, a joint Caf and Fifa Committee will travel to Cameroon in October to study security issues."
Cameroon's capacity to host an expanded 24-team tournament has always been under severe scrutiny after they were initially handed rights to organise an Afcon with 16 participants.
Speculation that the tournament might be taken away from Cameroon heightened to a new level this week when Union of Arab Football Associations president Turki Al-Shaikh pledged support for Morocco to host the Afcon instead of Cameroon.
"As President of the Arab Football Federation, I declare my full support to the brotherly Morocco to host the African Cup of Nations instead of Cameroon, and I am also announcing the mobilisation of all our resources in the case of a need if the Moroccan brothers ask us," Al-Shaikh wrote on Twitter.
Al-Shaikh was the chief financier of Egyptian moneybags Pyramids FC until recently.
بصفتي رئيسا للاتحاد العربي لكرة القدم أعلن عن دعمي الكامل للمغرب الشقيق في استضافة بطولة الأمم الأفريقية بدلاً من الكاميرون.
كما أعلن عن تسخير كل الإمكانات في حال طلب مني الأشقاء من المغرب ذلك.

— تركي آل الشيخ (@Turki_alalshikh) September 27, 2018