---
COMMENT
---
With each passing week, A-League expansion appears to edge closer but Football Federation Australia's (FFA) safety-first approach could deny Australian football a massive opportunity.
The topics of expansion, a national second division and promotion-relegation have dominated the football media over the past few months, with FFA adding fuel to the fire with various comments indicating change is on the horizon for the A-League.
FFA CEO David Gallop has declared expansion is a "strategic priority" and labelled promotion-relegation the "ultimate prize", while Head of A-League Greg O'Rourke has underlined the importance of growing the competition to 12 teams as soon as a new broadcast deal is agreed.
These tantalising statements have lacked detail but that hasn't stopped numerous National Premier Leagues (NPL) clubs and other entities from sticking their hand up and declaring their interest in an A-League licence.
As reported by Goal Australia, Tasmania may be the early front-runner as a consortium representing the Apple Isle is set to meet with FFA this week.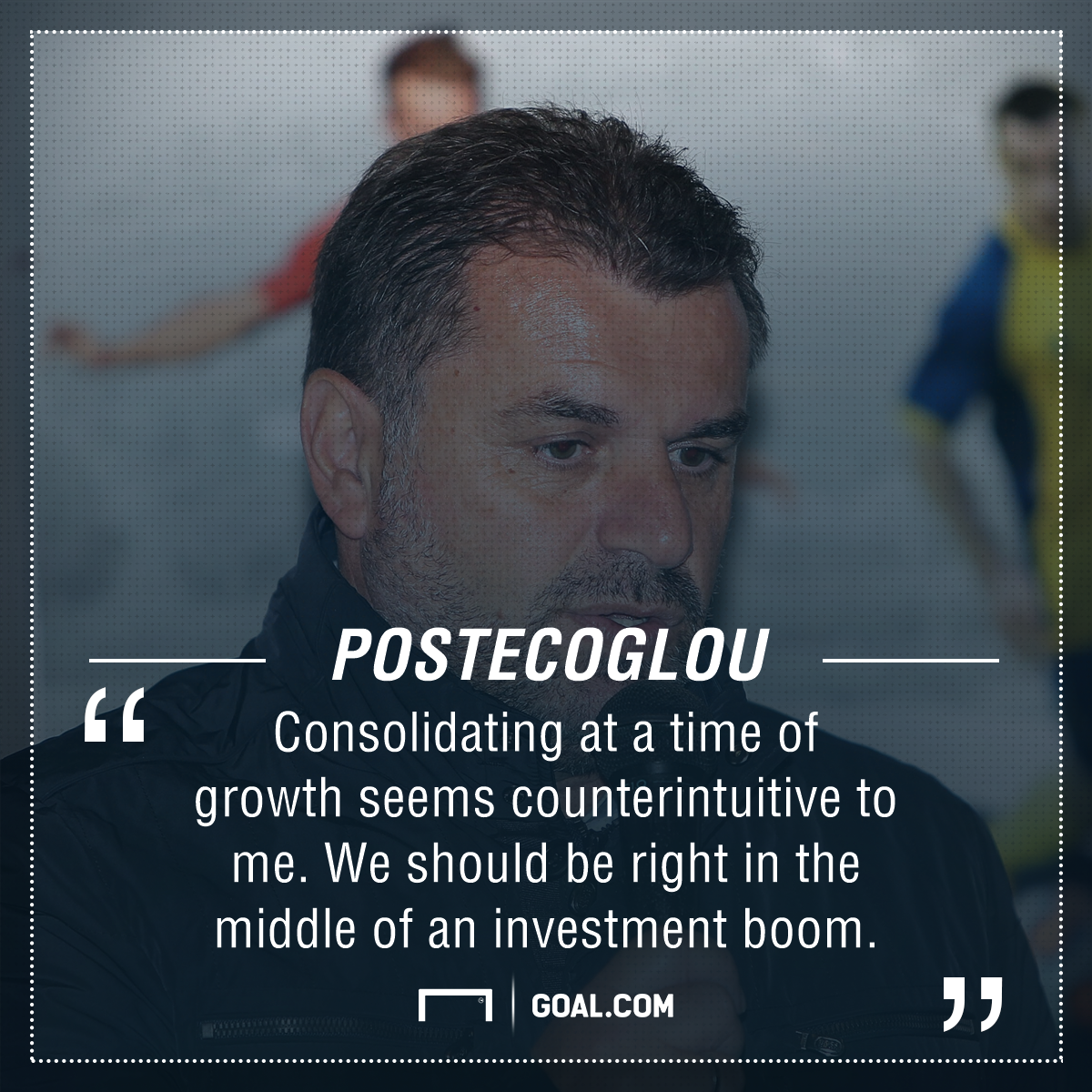 But with so much interest, FFA could potentially combine A-League expansion with the formation of a second tier, paving the way for promotion-relegation.
Cairns, Brisbane, southern Sydney, Canberra, Geelong, Perth and Auckland have all been mentioned as potential sites for A-League expansion.

Case Study: Adelaide City
Meanwhile, Wollongong Wolves, South Melbourne, Northern Fury and Adelaide City are amongst the NPL clubs that have a clear ambition to play on the national stage again.
Combined with the current A-League sides, that's 22 potential teams - not far off two divisions of 12, which may be the ideal situation for Australian football.
FFA should act now
Common sense suggests that not all new entities or NPL clubs would be up to scratch for either the A-League or a second division but the fact FFA has so many to choose from without even starting a tender process underlines the significance of this moment.
Socceroos coach Ange Postecoglou has recognised the opportunity, declaring in his new book 'Changing the Game' that: "Consolidating at a time of growth seems counterintuitive to me. We should be right in the middle of an investment boom.
"The A-League is a great product but it can't be what Australia needs it to be with just 10 teams.
"It may be enough for a financial model in a boardroom but it's out of whack with the reality of the opportunity."
Northern Fury chairman Rabieh Krayem is singing from the same hymn sheet but he wants to go even further.
Last month, Krayem wrote on FootballToday.com.au that Australian football could have two divisions of 16 teams each within six years if FFA formed a second division of 20 sides next season.

Case Study: Football West
Speaking to Goal Australia, Krayem argued that all Australian football needs from FFA is some guidance and a willingness to take risks.
"By the end of this year, there has to be a model designed about where the growth of the game is going to be, whether it be a five-year or a 10-year plan... the FFA have got to lead the way to show people how they can earn the right to get into the next level, and that needs to be a very clear picture," he said.
"What people are critical of at the moment is that there's talk but there's no pathway. There's no clear vision of how that's going to happen."
'Promotion-relegation adds greater value'
FFA's preference for a slow and steady approach to A-League expansion is admirable but is arguably holding football back.
A-League expansion has been hit and miss throughout the competition's brief history with Western Sydney Wanderers the clear success story, while North Queensland Fury and Gold Coast United underline the risks in choosing teams in the boardroom rather than on the pitch.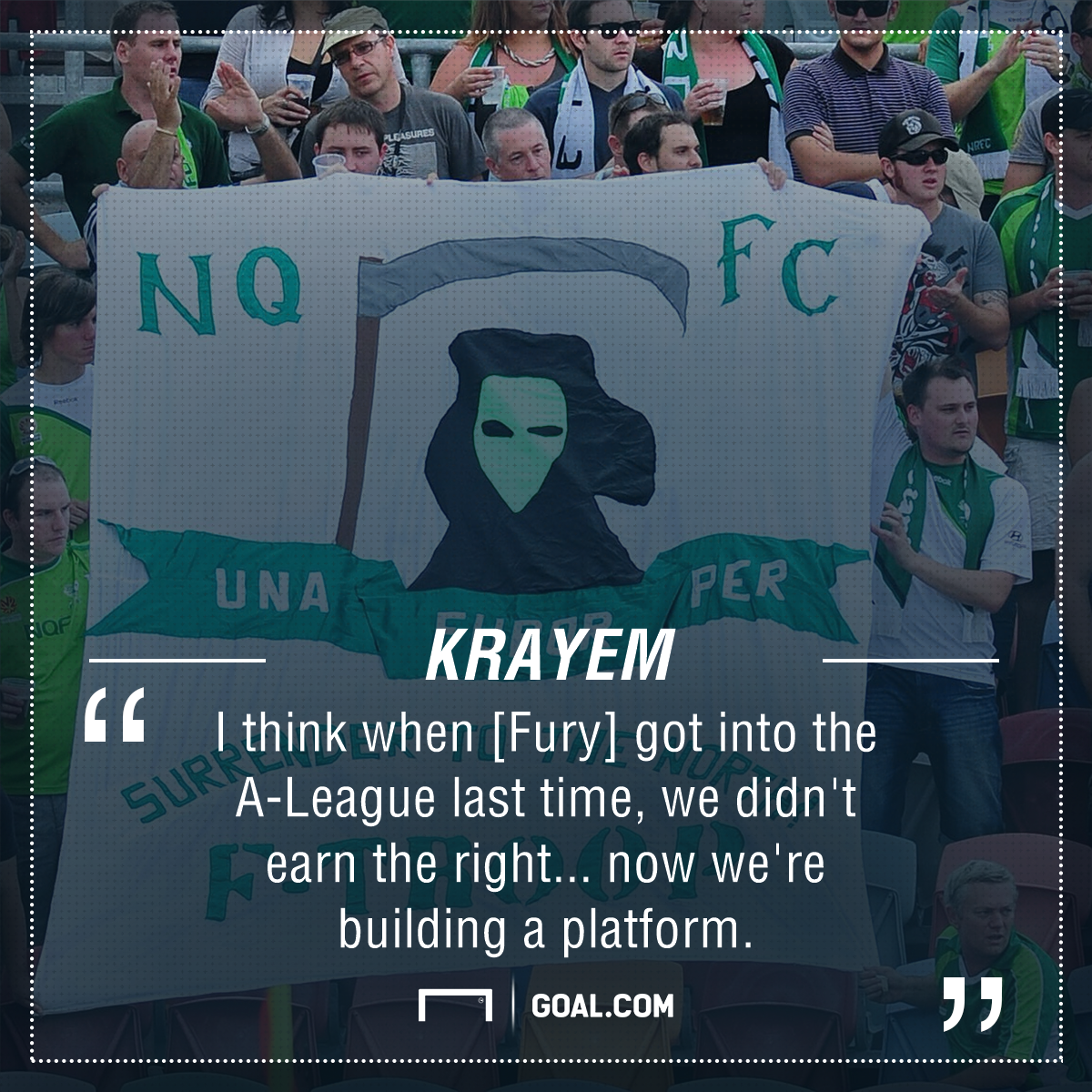 Krayem insists that the Fury could succeed on the national stage if given another chance but agrees that the Townsville-based outfit weren't ready when they were awarded an A-League licence for the 2009-10 season and considers their time in the NPL as a blessing in disguise.
"Absolutely. I think when we got into the A-League last time, we didn't earn the right to be in the A-League, and I think now where we're building a pathway... you're building a platform. While when [the licence] was given five or six years ago, it didn't have that platform," he said.

Case Study: Hume City
"We went straight in - bang - and not enough work had been done at grassroots to build that football culture and football supporter base."
While the formation of a second division would undoubtedly involve a similar tender process to the way A-League expansion has been run so far, promotion-relegation would help iron out any kinks and teams would generally find the level where they belong.
Many critics of introducing promotion-relegation to Australian football argue that it would be unfair on A-League club owners but Krayem is adamant the majority of owners would be thrilled with what a two-tiered system would provide.
"Promotion-relegation adds greater value. I see it as a positive rather than a detriment," he said.
"You know, at the end of the day, if you drop down, well your aspiration is to go to the next level.
"All that does is it gives more opportunities for the kids to play the game.
"I think we're basing what owners think today based on the income of football today, not what could potentially could be the income of football tomorrow in an expanded competition with a bigger A-League and a second tier division, and promotion and relegation.
"I think it's about how do you [put] more revenue into the game? The only way you can do that is with more teams and giving television what they really want, which is more content.
"The owners can get more money from the game by having that expanded competition. The ones I've spoken to are more excited by it and see that as a positive rather than a negative."
There is little to suggest FFA will embrace the opportunity of adding a second division and promotion-relegation in the near future, but if it did, Australian football would never look back.