OPINION
By DEJAN KALINIC


Frank Farina, Lucas Neill and Alessandro Del Piero - credit must go to Sydney FC.
Too often in the past 12 months, instable has been an acceptable and relevant way to describe what is supposed to be one of the biggest clubs in Australia.
Vitezslav Lavicka's departure opened up an opportunity, but once the signing of Juventus icon Del Piero was confirmed, Ian Crook was always going to be out of his depth.
Crook was appointed just over two weeks before Tony Pignata was named the club's chief executive officer.
Pignata and his team – as well as chairman Scott Barlow – deserve applause for their recent decisions and the Sky Blues finally look on track.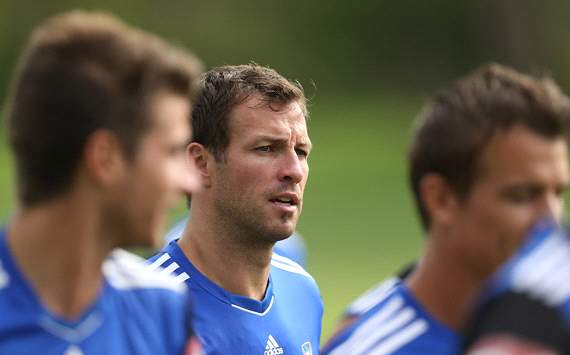 Neill's signing has continued Sydney FC's upturn in fortunes.
On February 14, Farina was confirmed as coach until the end of the 2014-15 season, giving him security and time as they bid for a third championship.
Three days later, Sydney FC secured the services of Australia international captain Lucas Neill.
Regardless of what you think about the 34-year-old defender, who will get to prove several critics wrong late in the season, the signing is a good one for Sydney FC.
And on Thursday, the Sky Blues ended weeks of worldwide speculation, announcing Del Piero had opted to exercise the second-year option in his contract.
The last of the trio was the moment fans of Sydney FC – and the A-League – had been waiting for, amid reported interest from Brazil and elsewhere.
Pignata worked overtime to bring Del Piero to the Harbour City and deserves recognition for keeping him in Sydney.
He and his team worked unquestionably hard to retain his services, highlighted by Barlow fielding a phone call – the confirmation – at 10pm local time on Wednesday.
The signing of Del Piero, just a month before the season started, may have unsettled Sydney FC so close to the beginning of the campaign.
His re-signing, ending speculation, may help lead their finals charge under Farina, with the Sky Blues sitting inside the top six.



"I want to do more great work with Sydney FC like this year. It's a challenge and I want to win the championship."

- Del Piero upon re-signing with Sydney FC

Del Piero, 38, has done little wrong.
With 11 goals to his name, he has become the highest goalscorer in a single season for Sydney FC and his class has been on show even when not on the scoresheet.
He often faces the media, showing his class goes beyond the pitch, and has brought new exposure to the A-League.
Enjoy yet another season with Del Piero down under, with Pignata and company deserving of praise.