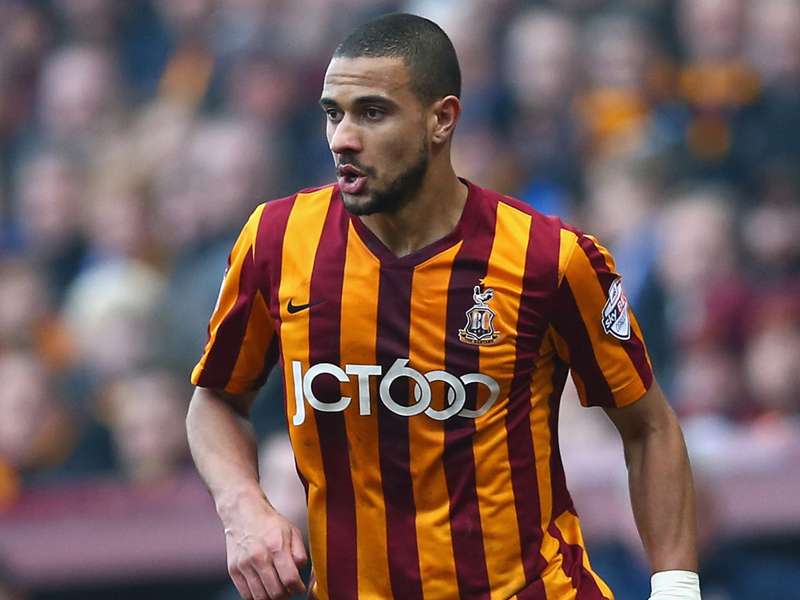 James Meredith hopes Bradford City's run in the FA Cup will result in a first Socceroos call-up.
The defender has been a regular in the competition this season for the Bantams, who drew 0-0 at home to Reading on Saturday to put their name in the draw for the semi-finals, having already beaten Chelsea and Sunderland.
Should they win the replay at the Madejski Stadium next Tuesday, the League One giant-killers will host Arsenal in the last four.
And Meredith, 26, believes he must now be attracting attention from head coach Ange Postecoglou.
"I hope so," he told the Telegraph and Argus when quizzed on potential national team interest.
"I hope the selectors know that I'm playing well and helping us progress to the next round.
"Who knows, if I can play in an FA Cup semi-final and play well then maybe they may take note.
"I'd love nothing more than to play for my country. I've felt that way since I was a boy and it hasn't changed.
"I've had a couple of calls from Australian reporters, which is always good, and I think people are getting excited now it's the quarter-finals. I know they are managing to watch it.
"I think they will be aware of the quarter-finals. Most people around the world will be watching the FA Cup at this stage."
A former Derby County academy player, Meredith has spent his entire professional career in Britain and Ireland, without representing Australia at any youth level.
He knows Postecoglou is willing to consider players in England's lower divisions though, with Preston North End's Bailey Wright and Massimo Luongo of Swindon Town called up to the 2014 FIFA World Cup squad and the latter shining in the Asian Cup triumph on home soil in January.
"It's an interesting one because I'm not sure how much coverage of League One they'd (Australians) actually get," Meredith said.
"They must get some because Swindon Town's Massimo Luongo obviously plays for Australia and he had an excellent tournament in the Asian Cup.
"He scored in the final, which was fantastic, and I believe he was named player of the tournament.
"It's great to see a League One player doing so well at international level and it's certainly something that I'm confident I'd have the ability to do.
"Unfortunately it wasn't so good to see him score two against us last week. He was very sharp."
Postecoglou will name his latest squad on Wednesday ahead of friendlies against Germany on March 25 and FYR Macedonia five days later.