Japanese footballers throughout Australia's National Premier Leagues will be hoping Brisbane Strikers full-back Hiroki Omori can earn an A-League contract this weekend.
Omori, 26, has been trialling with Brisbane Roar and is set to play for John Aloisi's side against Central Coast Mariners in a friendly on Saturday.
The Japanese defender joined the Strikers this year and made an impression on Aloisi during the NPL Queensland club's 2-1 loss to Melbourne City in the FFA Cup last month.
"He did well in the game against City and we're keen to give him a run on Saturday," Aloisi was quoted as saying by The Courier-Mail.
Roar have three import spots remaining in their squad for the 2016-17 season, although Aloisi claimed this week that he will leave at least one of them vacant.
Omori moved to Australia after three seasons in Japan's third tier - known as J3 - with Blaublitz Akita and SC Sagamihara, but he isn't the only Japanese footballer looking to make a name in Australia's lower divisions.
Former Japanese footballer Naoki Imaya, who played for New Zealand Knights in the inaugural A-League season after stints at various Australian clubs, has become a key broker of deals between NPL clubs and his countrymen.
While Imaya has no link to Omori, the 36-year-old agent and coach has eight players involved with NPL NSW clubs this year and one in Victoria.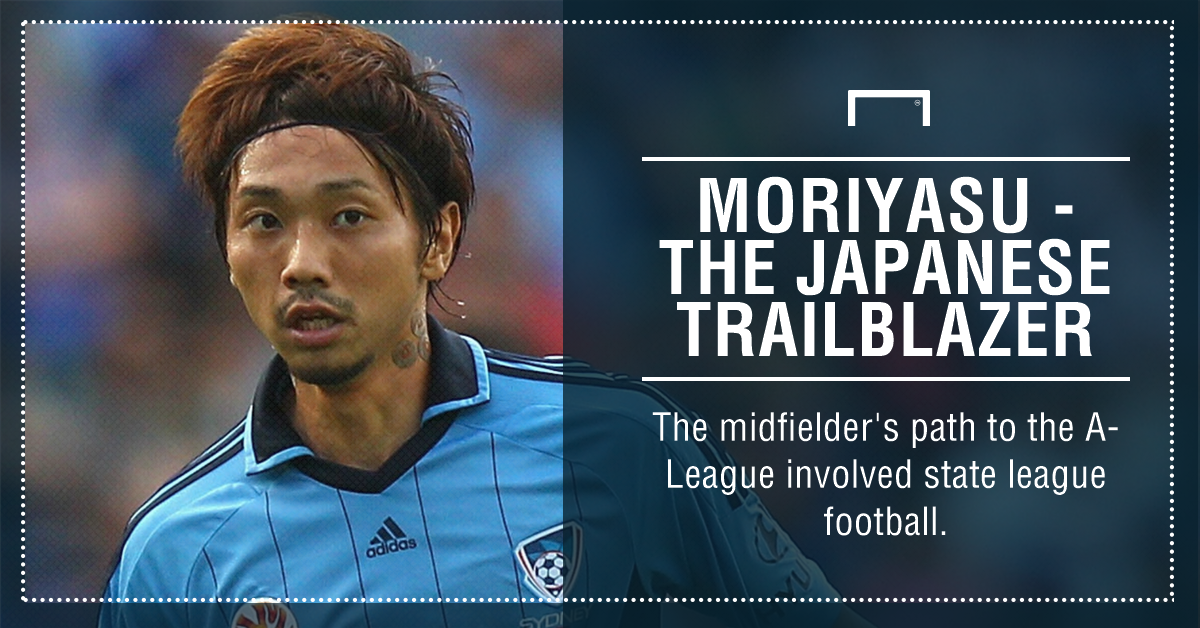 Imaya hopes that Omori can follow in the footsteps of midfielder Hirofumi Moriyasu, who signed with Sydney FC from APIA Leichhardt in 2010, and convince more A-League clubs to look at the foreign talent available in Australia's second tier.
Moriyasu played 36 A-League matches and scored two goals in two seasons with the Sky Blues.
"It's been a long time since Moriyasu that a state league player - a Japanese one - has gone on [to the A-League]," Imaya told Goal Australia.
The majority of Imaya's players in Australia have come up through the Japanese university football leagues, which are seen as a key pillar of youth development in Japan.
While they have failed to break into the top two divisions in their homeland, they offer something different to Australian players at bargain prices, plus they are more likely to adapt to the A-League having already settled in Australia.
"They would be over the moon to get that chance," said Imaya, who explained his players could be paid as little as $55,000 per year.
Imaya added: "It's a hard one to get a J.League player into Australia because if he's playing in J1 or J2, I don't think he would want to leave because the salary is quite good in the J.League."
Out of the nine players he has playing in Australia, Imaya believes his best two A-League options are APIA Leichhardt forward Tasuku Sekiya and Blacktown City midfielder Riku Sasaki.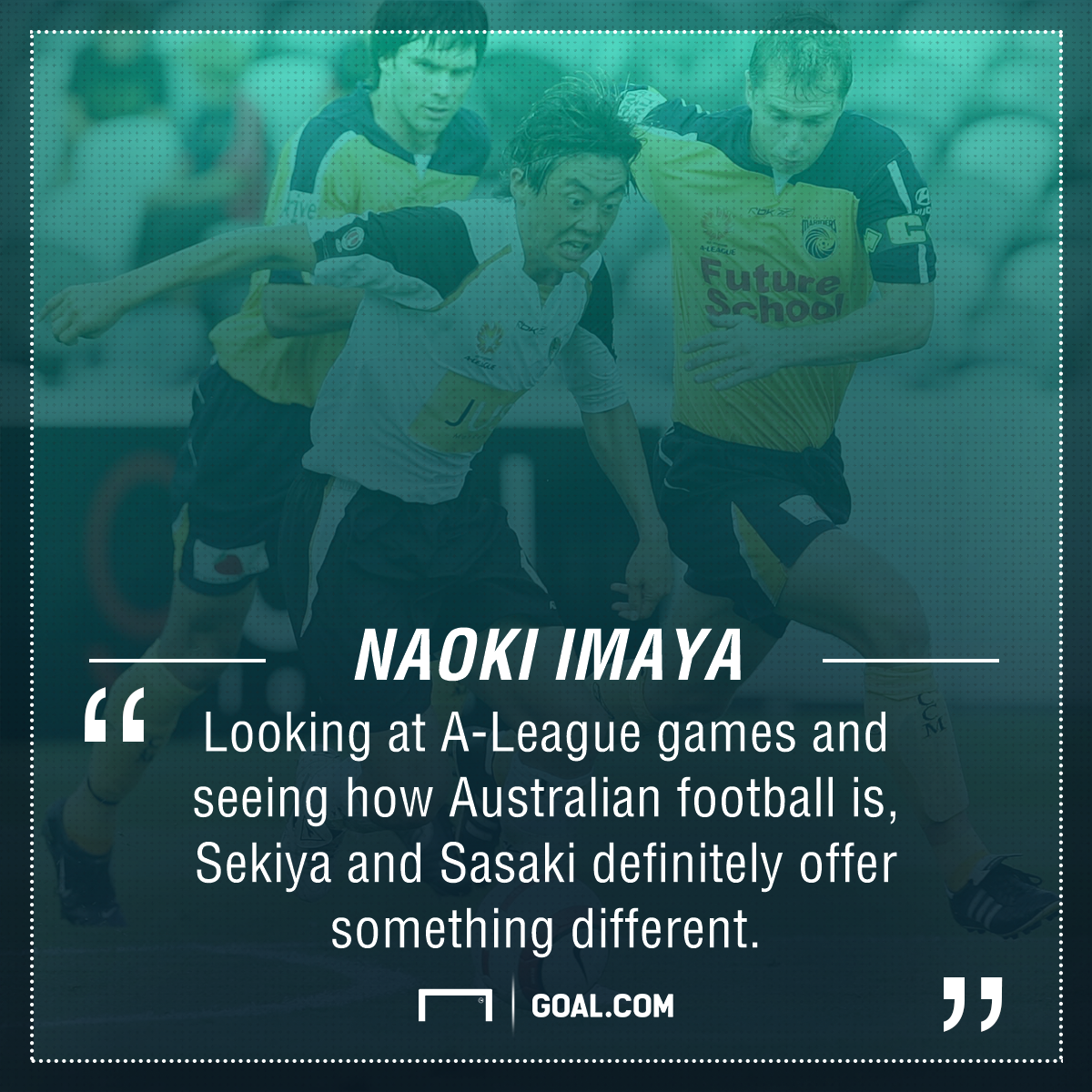 Sekiya scored reached double figures in terms of goals for APIA in 2016 but an injury curtailed his A-League chances for this season, while Sasaki is more of a long-term prospect.
"The two of them are both attacking players. Very quick, robust but one thing that probably lets them down a little bit - the way A-League clubs think - is their size," Imaya said.
"They're very small in size… but I think NPL NSW is not the easiest league and it's not less physical than the A-League, and they have been able to cope with the physical level with their size, and they have something special these guys."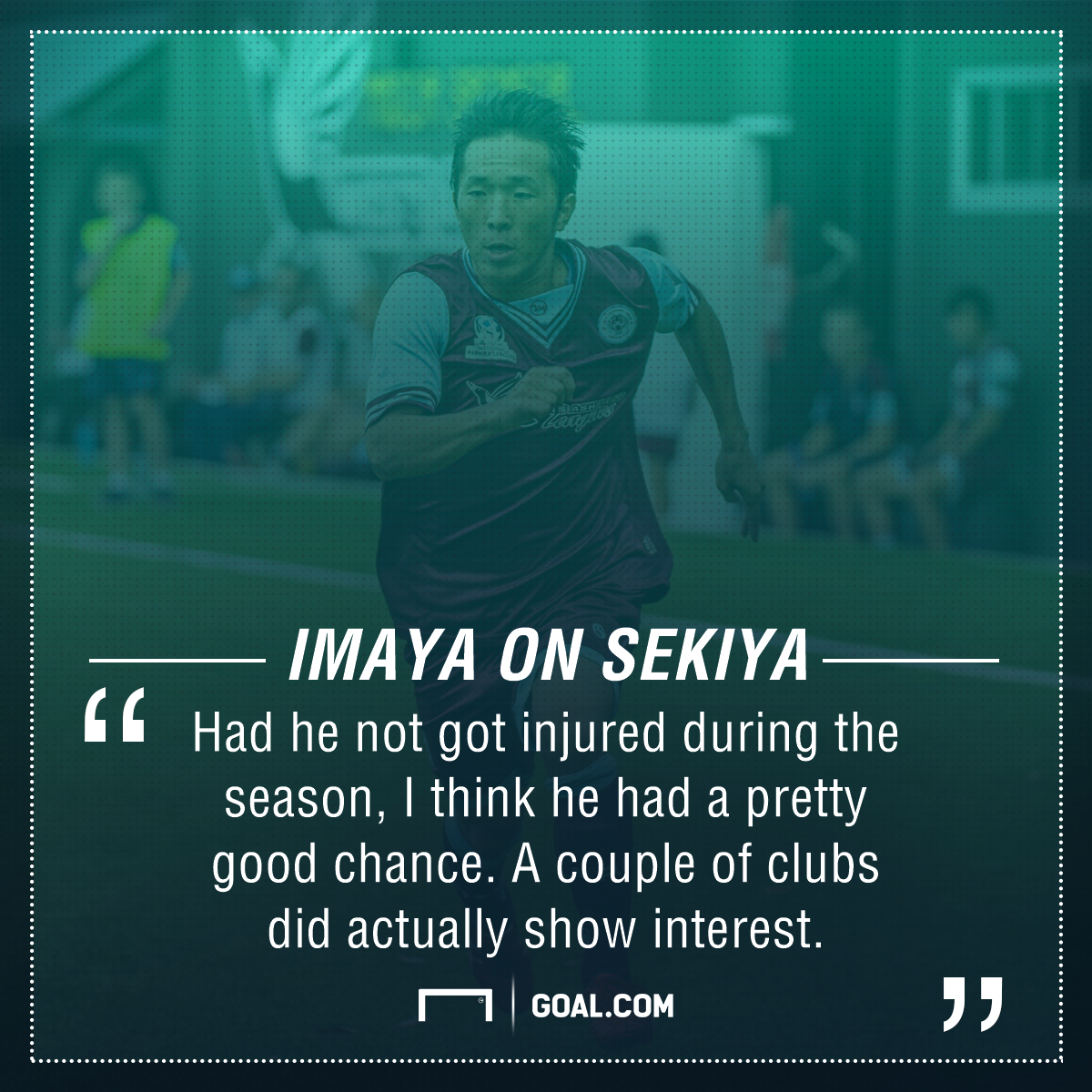 - Photo courtesy of Football NSW -
Imaya added that just because Sekiya and Sasaki couldn't earn contracts at J1 or J2 clubs doesn't mean they aren't good enough for the A-League.
"In Japan, there's too many of these players but they offer something different or special in Australia," he said.
"Looking at A-League games and seeing how Australian football is, these two offer definitely something different - whether it's on the bench or playing from the start.
"So it's a shame they haven't got a sniff yet, but it's good to hear that Brisbane Roar are looking at this kid Omori and hopefully it works out."