Newcastle Jets have sacked coach Scott Miller less than a month out from the 2016-17 A-League season.
The A-League club confirmed their decision to end Miller's tenure via a statement on Wednesday after Goal Australia was first to break the news.

Jets CEO Lawrie McKinna met with Miller on Wednesday morning to inform the 34-year-old he has been dismissed.

"We acknowledge that the timing of this decision is far from ideal given the close proximity of next Hyundai A-League season," McKinna said in a statement.

"But once the decision was made to move in a different direction regarding the Head Coach role we deemed it to be in everyone's best interests to act quickly.
"I met with Scott this morning to inform him of the decision and discuss it."

But later on Wednesday, McKinna distanced himself from the decision in an interview with ABC Radio, claiming Jets owners the Ledman Group were responsible for Miller's sacking.

"No, I've not made the decision, I've not made this decision," McKinna said.
"I do have a reasonably free hand when it comes to running the club, but this is one that has been taken away from me and made above me.
"I'm the CEO and I'll take the brunt of that, but this one is slightly out of my hands. But if I have to cop it, I'll cop it."

This is the first major decision by Newcastle's new owners - China-based business the Ledman Group - who purchased the club in June.
Miller joined the Jets before the 2015-16 season when the club were under control of Football Federation Australia and led Newcastle to eighth place in the table with eight wins and six draws from their 27 matches.
It is understood that Miller and new assistant coach Luc Trani had a falling out while the Jets were on their recent pre-season tour of China, with the latter being sent home early by the former.
But it appears Newcastle have sided with Trani.

McKinna, however, indicated that any potentially disagreement between Miller and Trani was not the only reason the head coach lost his job.

"There were just some senior management decisions that are related to football matters within the club and there were some differences and that's when ownership looked at a few situations and came back today with the result of Scott Miller getting his contract terminated," the Jets' CEO said.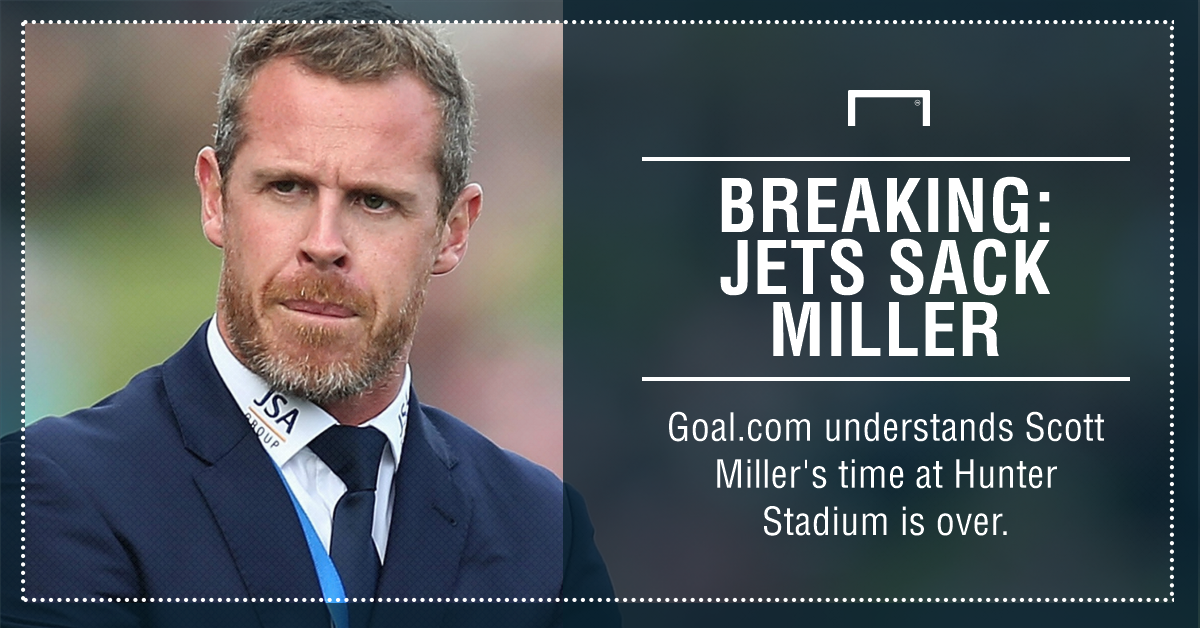 Miller took over at Hunter Stadium after a stint as coach of Fulham's Under 21 side, replacing Phil Stubbins, who himself only lasted one season at the club.
The Jets were Miller's first senior job.
Newcastle have become the second A-League club to sack their coach ahead of the new season after Central Coast Mariners dismissed Tony Walmsley last month.
Paul Okon was appointed as Walmsley's successor on August 28.