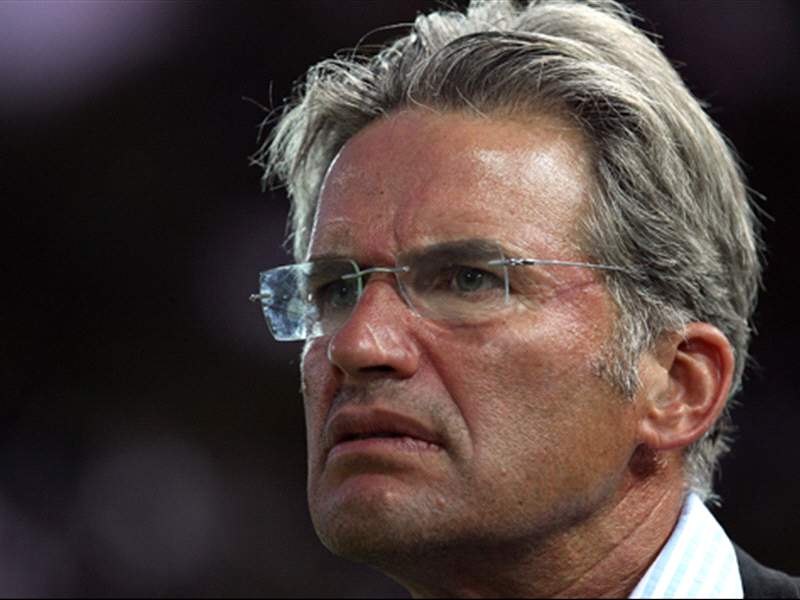 Gold Coast United have declared former coach Miron Bleiberg was sacked before he could quit, while controversial owner Clive Palmer says he is unsure of the club's A-League future.
In a statement on Monday, United chief executive officer Clive Mensink claimed the club had not received a resignation letter from Bleiberg, but would have his contract paid out.
Bleiberg reportedly quit on Sunday, having been suspended by the club for comments about United's decision to hand the captaincy to 17-year-old debutant Mitch Cooper against Melbourne Heart on Friday.
"Given the comments made in recent days, the club has dismissed Miron from his position as head coach, effective immediately," Mensink said.
"It's football, things happen. It's time for all of us to move on.
"Obviously there is still a relationship between the club and Miron of a professional nature. That is the same of any ex-staff member.
"Miron will get what he's entitled to. He will get paid out. There is nothing more to say. Miron said enough at the weekend. He doesn't want to come back - that's it in a nutshell."
Bleiberg will allegedly be not adding to his comments to The Herald Sun about the club's actions hurting his "dignity", though Palmer claimed to The Australian on Monday the Israeli had attempted to withdraw his resignation via text message.
Addressing his comments to The Sunday Mail over not liking the game, Palmer said: "I did say I liked rugby league better than football… I said I had no time for the game but by that I didn't mean the game on field, I meant by how it is currently administered in this country."
Palmer also spoke of the future of he and the club in the A-League, saying it very much remained up in the air - despite two years still existing on his club license.
"I don't know if we will be in the competition next season but we are doing everything we can to continue the club and get the game on the right footing," he said.
"The owners suffer as do players who don't get their just rewards while fans don't get a properly run league for the future.
"What concerns me is the morality of the situation.
"When you have the top five staff members at FFA receiving salaries which total nearly [AU]$5m that cannot be right when you have owners losing up to $2m each season."
'Whether I remain as a license holder really depends on the FFA and also other owners demanding that something is done to help this game."