Brent McGrath has signed a three-year contract with Esbjerg in the Danish Superliga and claims the move justifies his decision to play in Denmark's second tier in 2014-15.
McGrath passed his medical and put pen to paper on Wednesday, completing a rollercoaster three-year trip to football's wilderness and back again.
The striker joined Fredericia in August on a one-year contract hoping a return to Scandinavia could revitalise his career and potentially see him challenge for Socceroos selection once more.
Fourteen goals in 26 matches saw McGrath fielding calls from clubs throughout northern Europe before he signed with Esbjerg this week.
"This year has been good to me career-wise and obviously football-wise," he told Goal Australia.
"You know, I came on a mission and that was obviously to basically score some goals and prove myself, and hopefully get that move to one of the [top divisions] wherever it may be in the world. And now we can say 'mission accomplished'."
Esbjerg's coach Jonas Dal has been tracking the Australian forward all season.
"I've played 26 games this season - he's seen 20 of them live," McGrath said.
"So he knows what I'm good at and what I'm not so good at, and I kind of already know my place in the team."
McGrath first moved to Denmark in 2006 to join the academy of powerhouse club Brondby.
The Sydney-born forward made his senior bow in 2010 and Socceroos debut a year later before deciding to leave Brondby in 2013.
The plan was to take a step up with trials scheduled in England.
Instead, McGrath ended up back in Australia living with his parents with his career in free-fall.
A-League trials came and went, a short-term contract with Adelaide United led nowhere and after a promising few months with NPL Victoria club Bentleigh Greens, McGrath decided to give Thailand a go.
After a year in the Thai Premier League - first with Sisaket then with Port FC - McGrath realised he wasn't ready to give up on his professional and international ambitions and promptly returned to Denmark.
"I've taken another route to get myself back and I think coming to Fredericia has paid its dues," the 24-year-old said.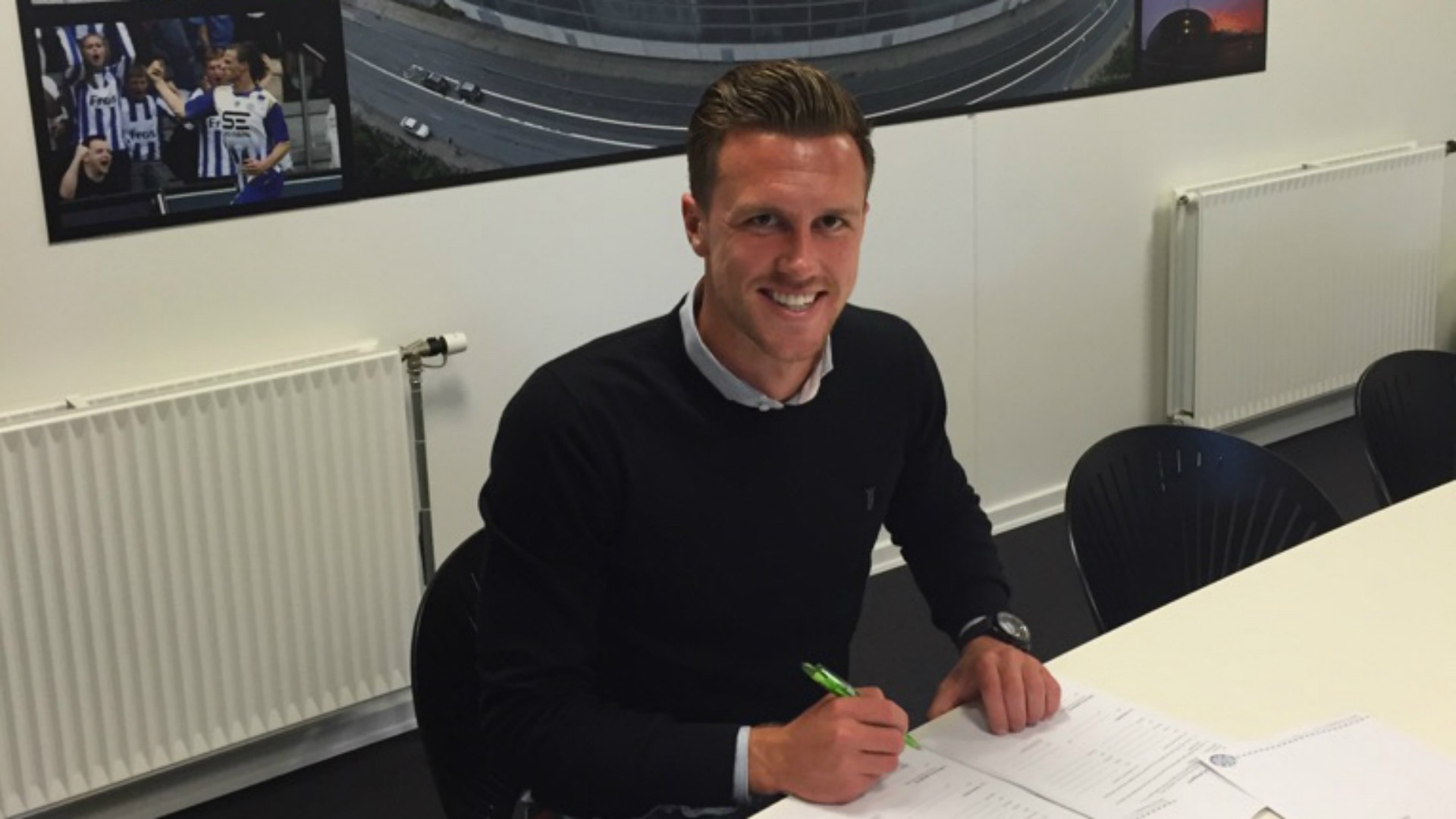 "I've worked hard and I know what it takes now and I'm stoked that I get an opportunity to go back up into the best Danish league for three seasons.
"So it's been a great move back."
With just three games remaining in the 2015-16 Superliga campaign, Esbjerg are almost certain to finish second-last this term.
But the club from south-west Jutland are often much closer to the top of the table - they played in the Europa League as recently as 2013-14 - and McGrath is convinced they will help him develop his game further.