COMMENT

By Peter Staunton
Champions League group stage football has once again bit the dust this season, as 16 teams progressed from the 32 contenders, with the knock-out draw set to be held on December 20.
The major story of matchday 6 was reigning European champions Chelsea being eliminated from the competition due to Juventus beating Shakhtar Donetsk.
All three Bundesliga clubs in the group stage - Bayern Munich, Borussia Dortmund and Schalke - ended the round on top of their piles, while La Liga teams made up a quarter of the remaining clubs bidding for the trophy.
With the last 16 just around the corner,
Goal.com
looks at why money does not necessarily rule the footballing world after all; why Uefa has to tweak the format to keep it fresh; and how attacking talent have helped lift the tournament in the first half of the European seasonal calendar.
Money don't matter tonight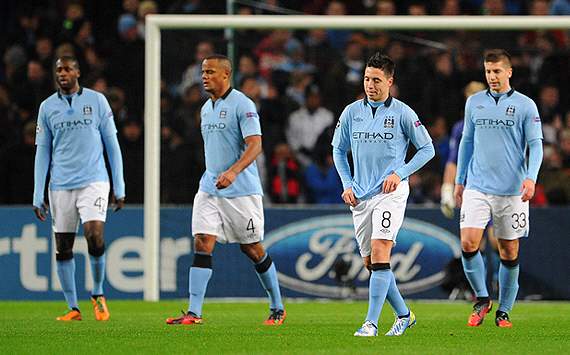 Chelsea may have uncovered a Champions League natural in Oscar this season but there have been precious few other positives taken from a truly lamentable campaign which, ultimately, cost Roberto Di Matteo his job and the club their status as kings of Europe. Manchester City, conquerors of England's top flight, could not muster a coherent XI throughout the six-game process and Roberto Mancini is no nearer a formula for cracking Europe with lavish means at his disposal than he was at Inter.
Another Italian, Luciano Spalletti, presided over one of the most operatic Champions League campaigns of all at Zenit though not in a manner which will fill the St Petersburg side with pride. In-fighting, inept selections, poor performances and the awkward shoe-horning of the expensive Hulk into the line-up buried Zenit before the end of the group stage. Eden Hazard and Hulk were among the most prominent movers in the summer transfer window and were expected to propel their new teams towards the latter stages of the Champions League.
But there is no guarantee for success in this competition. Buying good players alone is an insufficient and, indeed, an inefficient method. Teams of more modest means proved themselves capable of better organisation and better execution of game plans. Take, in isolation, an Ajax side assembled at a fraction of that of City taking four points from the richest club in the world. Take Celtic, with their widespread and imaginative scouting network, beating Benfica and Spartak Moscow to the knock-outs. Of the new and feared clubs recently bestowed fortunes, only Paris Saint-Germain and their team containing Champions League veterans can claim to have performed in line with expectations.
For Zenit, Chelsea and Manchester City, it is time for a rethink. Coaches without the nous to carry them through tough situations, players without the ability to make their mark at this level despite their high costs and a culture of entitlement due to domestic success mean there is more to competing in the Champions League than throwing money at it.
Bundesliga love-in must cease until a team wins something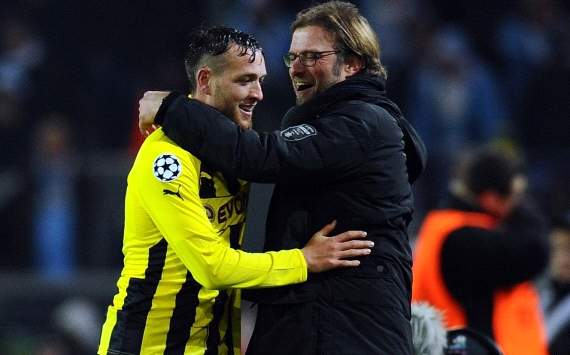 It is indeed a laudable achievement for three German clubs to have progressed to the last 16 stage of the Champions League as group winners but this is all part of a process, not an outcome in itself. The footballing public at large, at this stage, is au fait with the Bundesliga's sound financial model, the Bundesliga and 2.Bundesliga academy structures and proliferation of budding indigenous talent at work in the domestic league.
It has been rammed down throats for the past half-decade or so. Nice shiny new stadiums in which you could drink a beer and stand up. Good quality football at a cheap price. The future, the new blueprint for European football. But that potential will never become the reality unless some tangible, on-field success is achieved.
But for the claims for German domination to hold any water, a team simply must win something and soon. Bayern Munich and the German national team for 2011 and much of 2012 were deemed untouchable. Indeed, in the few weeks leading up to the Champions League final at the Allianz Arena it seemed much of the smart money was on a Bayern-Germany double for the Champions League and Euro 2012.
Bayern and the
Nationalmannschaft
lost their nerve and their technique and fluency counted for precisely nothing. The same could yet happen with Bayern, Borussia Dortmund and Schalke. So let's not be carried away in congratulating the Germans on a job well done. Save that until one of them actually wins something.
It's been a vintage year for attacking play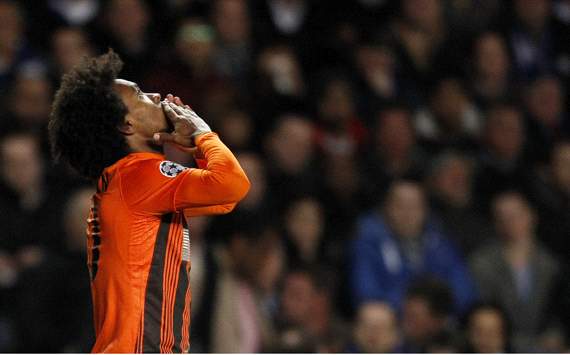 Jermey Menez, Willian, Isco, Oscar and Toni Kroos are just some of the playmaking talents who have helped to make this Champions League group stage one of the most engrossing, enthralling and entertaining in years. The goal count, at 284, is well up on last season and thrilling games such as Real Madrid's 3-2 win over Manchester City, Juventus' 2-2 draw at Chelsea and Celtic's 3-2 win at Spartak Moscow conveyed a sense of adventure, of fearless positivity, in a competition that - in recent times - had become tentative and cautious.
Generally, teams have been rewarded for their intrepid play. PSG, Porto, Schalke, Malaga, Dortmund, Shakhtar Donetsk and Bayern have established themselves as sides who will go for the jugular whenever they can, and who will utilise attack as their preferred form of defence.
The knock-out rounds, traditionally, can be more cagey affairs with two-legged ties and away goals counting double producing fewer goals and more caution. But the group stage of the 2012-13 season bucked the trend of the Champions League being boring, predictable and negative. It was a vintage year and is well worth reflecting on.
There is no out-and-out favourite on form

At this stage, there are only four unbeaten teams left in the competition: Dortmund, Malaga, Juventus and Schalke. In recent seasons, none of those could be classed as heavyweight Champions League teams although the pedigree of Dortmund and Juventus is beyond reproach. AC Milan, Arsenal and Real Madrid are among the unseeded teams in the knockout draw meaning that any perceived advantage in finishing top of the group is largely diminished judging by the standard of the team in the other side of the draw.
Consider, also, that Celtic's results against Barcelona would have been good enough to earn them extra-time in a knock-out tie and you have a set of circumstances which dictate that, on paper, there are few outstanding candidates for making the final. Each of the contending teams has its flaws. Real Madrid, despite their awesome attacking threat, are not invincible. Neither are Barca. The challenge from England this year looks pretty ordinary ahead of the knockouts. Bayern lead the German charge but their brittle psychological make-up has been exploited while Dortmund and Schalke are inexperienced. Juventus have emerged, again, as a European team of esteem but Milan are floundering.
Of the rest, PSG and Porto look dangerous while Malaga (on their day) could match any team in the draw. No team will relish a trip to Donetsk due to their awesome attacking threat while Galatasaray and Celtic will not give up ground easily at home. It means that there is an even spread of quality across the board in the last 16 with some ties worth savouring to be set.
Uefa must tweak the group formula to prevent complacency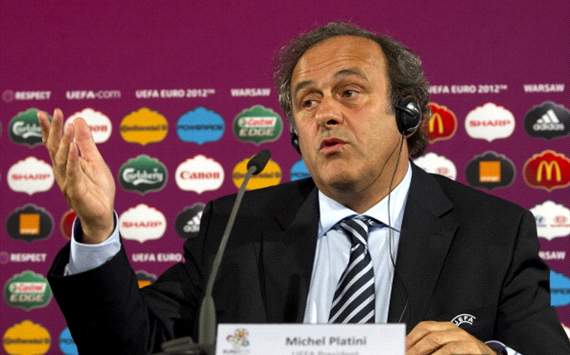 There was widespread consternation last week as Michel Platini, the president of Uefa, mooted a shake-up in the structure of the Champions League from 2015 onwards. When pressed, Platini admitted that Uefa would consider all options for improving the tournament as it saw fit including expanding the number of participating teams from 32 to 64. It was one of many ideas entertained by the Frenchman but the one that registered most acutely in the minds of observers.
It is not apparent that expansion is the favoured means of proceeding for Uefa nor is it for the European Club Association, whose 207 members compete in Uefa competition. ECA chairman Karl-Heinz Rummenigge stated last week his opposition to the expansion plans due to fears over the dilution of quality in the competition and, crucially, a drop in revenue.
What is clear, however, is that Uefa perpetually thinks of how to improve its flagship competition, and, in a process which throws up its fair share of dead rubber encounters, some tweaks could indeed be welcome. Heading into the final round of group matches, 13 of the 16 qualification slots had been secured with only three up for grabs. Furthermore, while, for example, Celtic had to face a full-strength Barcelona twice in order to go through to the next round, Benfica only had to do so once. Anomalies like that distort the competition to some extent and Uefa is right to consider amendments to the tournament's infrastructure.
The Champions League has just produced one of the best group stages in recent years but it still had to endure ties with nothing riding on them. Uefa could do with formulating a plan which ensures that all group stage games have something significant at stake. It could consider a weighting system for points awarded in the event of wins; for example a pot four team defeating a pot one team would be worth more than the contrary. It could consider reverting to an earlier template and whittling 32 participants down to eight through two two-legged knockout rounds with the end result being two elite groups of four from which the semi-finalists would be decided.
Whatever it decides to do, Uefa must ensure that while it continues to milk the biggest cash cow in club football, its supply does not sour.