Premier League
Wenger is right - Arsenal don't need disruptive Payet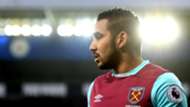 ---
COMMENT
---
Arsene Wenger would have let out a huge sigh of relief when West Ham manager Slaven Bilic revealed that Dimitri Payet had submitted a transfer request and said he no longer wanted to play for the Hammers. The relief from Wenger's side isn't because he wanted to sign the Frenchman, but instead an admission that he now oversees a squad whose team harmony is the best it's been in years - with previous trouble makers now elsewhere.
Bilic: Payet departure isn't inevitable
Wenger has certainly seen his fair share of divisive dressing room figures over the years. From Emmanuel Adebayor to William Gallas, the Arsenal manager's somewhat relaxed approach to his players is an aspect which some have used to benefit themselves, according to legendary striker Ian Wright.
"The big problem with taking Arsene's approach is that it isn't difficult to take advantage of", said Wright in his new autobiography. 
"It's almost like having a parent you think is a bit soft and you know if you cry hard enough you'll get a sweet.
"Players that are strong characters have taken his kindness for weakness. In my view, players like Emmanuel Adebayor and William Gallas have taken liberties"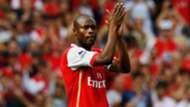 When Wenger was asked whether he'd be interested in signing Payet this month he gave an unequivocal answer of "no". The reason he provided was that the 29-year-old forward isn't needed at Arsenal due to the wealth of options the Gunners have in attack. It was an obvious point yet you couldn't help but think it wasn't the only reason Payet wouldn't be on Wenger's wishlist anytime soon.
Disruptive influences at football clubs can be devastating. They can affect player relationships, team morale and make it even more difficult to forge a consistent challenge for silverware. After years of fractious characters on and off the pitch, Arsenal are currently blessed with an excellent squad full of level-headed individuals who know their worth and work together without causing problems between eachother.
Indeed, there has been the odd on-the-pitch argument at times. Gabriel and Lucas Perez squabbling at the end of the game when the latter didn't track back in an League Cup clash, but that can only be seen as a positive and shows that everyone has to pull their weight in the team. Since that moment, Perez has worked tirelessly and offered a different type of attacking threat to what Arsenal are used to when he's given an opportunity.
STAT: Why West Ham don't need Payet
Alexis Sanchez is another player whose animated gestures towards his team-mates have been misconstrued and made out to be something they're not. The Chilean has reacted angrily if a pass towards him is misplaced or a player makes the wrong decision and it's only natural that Arsenal's best player would react in such way. He knows that his team-mates are capable of offering much more and maintaining a title challenge this season.
The turning point in Wenger's avoidance of disruptive influences can be tracked back to when Gallas lost the Arsenal captaincy in 2008, almost a decade ago. Former Chelsea defender Gallas openly criticised his team-mates and passed the blame onto others while on international duty, prompting Wenger to rid him of the armband which eventually succumbed in his departure a season later. Having learnt his lessons from the past, it was no surprise to see Wenger confirming in a recent press conference that he has been offered the chance to sign another divisive character in recent years.
"I've been contacted many times to take Joey Barton but he was never close to signing", the Frenchman told reporters.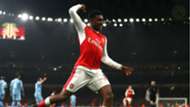 It's clear that Arsenal don't need a player or personality like Payet, Gallas or Barton. As Thierry Henry said earlier in the week, they have 20-year-old Alex Iwobi who needs time and games to develop and there's no doubt that the Nigerian has the potential to be a better player than the want away West Ham star.
While talks continue between Mesut Ozil and Alexis Sanchez over new contracts, Arsenal fans and Wenger himself can be thankful that they have finally rid the team of problematic characters in the changing room.
You can have all the talent in the world but if you fail to apply yourself and treat everyone with equal respect then word will soon get out among the footballing contingent. Payer's situation shows the fine line between hero to zero, from singing his name to spitting on his shirt - football fans know a fake when they see one.