Super League
"We are ahead and we're not coming back!" - Mora confident of JDT's title chances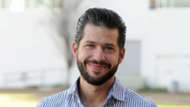 ---
BY        ZULHILMI ZAINAL       Follow on Twitter
---
Johor Darul Ta'zim (JDT) boss Benjamin Mora was buoyed by his side's 2-1 win over PKNS FC in their Super League match at Larkin on Saturday, and said that his side will not look back now that they are leading the standings.
Mora described the match as a hard-fought one with PKNS as a side with nothing to lose.
"...they didn't have an attacking style of play, they were missing two important strikers, Safee [Sali] and Ronaldinho (Patrick Wleh).
"That made it hard for them to cause us problems. Even so, they were a strong team; they pushed, they tackled, they fought, they had nothing to lose.
The Mexican also credited the compactness of the Red Ants, which he found difficult to break down.
"That was their style, the two lines of four. They were very tucked in, they were very compact. It was difficult to break the line from the middle.
"So we needed to use Kunalan [Subramaniam], Azrif Nasrulhaq, to create 2-versus-1 situations on the outside and move their team from side to side so maybe we can have opportunities, which was not something easy," explained Mora.
He also admitted that his side were not aggressive enough in going up against the visitors.
"We made a mistake in not being aggressive enough to challenge for some of the balls, and they (PKNS) were agressive enough and kept pushing.
"We conceded a simple goal, but we knew that by having the ball and sticking to our style we would have opportunities," said Mora
Having solidified their place at the top of the league with the win, Mora said JDT are not looking back.
"I think we did well. The objective was to add points to our standings, to add more goals, and to leave Kedah and Pahang behind.
"That was our target and we succeeded. We are ahead and we're not coming back.
"We're going to be there for a long time, we're going to work on things that we need to work on, and I'm very happy with my players," vowed Mora.
After matchday 10 of the Super League, the Southern Tigers are now leading the standings, three points ahead of second-placed Pahang.