eSports
VOTE NOW: Goal Ultimate 11 Right Winger position powered by FIFA 18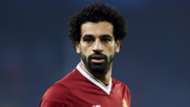 In cooperation with FIFA18, Goal.com launches a number of polls to identify the best players in the world from your perspective.
It is an open poll in which there are five players for each position, and you can vote for your favorite one.
Join us in this voting to identify your favorite right winger as the best in the world. Choose one of these five players.
Gianluigi Buffon won the best Goalkeeper vote, and Real Madrid exclusively won the entire defense line positions, as Dani Caravajal was voted the best right fullback, his teammate Sergio Ramos was voted the best center-back. In addition, Marcelo has been voted the best left fullback.
The midfield started with N'golo Kante winning the Center Midfielder position, while Modric won the best RCM position, and Kroos was voted as the best left Center Midfielder, while Kevin De Bruyne was voted as the best attacking midfielder, and Cristiano Ronaldo as the best left winger.