Concacaf Gold Cup
U.S. sets sights on sixth Gold Cup title as underdog Jamaica plots upset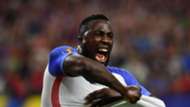 SANTA CLARA, Calif. — The CONCACAF Gold Cup is a trophy the U.S. national team has lifted five times before, most recently in 2013, but despite that impressive track record, the current U.S. squad hasn't had many players who have experienced the high of winning the final.
A total of five of the U.S. team's 23 players have played in a Gold Cup final victory. Clint Dempsey has done it twice (in 2005 and 2007), while Tim Howard (2007), Omar Gonzalez (2013), Matt Besler (2013) and Joe Corona (2013) have each done it once. That leaves a total of 18 Americans with an opportunity to take the field during a victory that earns the Americans another championship, including Jozy Altidore and Michael Bradley, two veterans still searching for their first taste of championship glory with the U.S. national team.
Donovan knows what the U.S. is missing
U.S. coach Bruce Arena is no stranger to winning the Gold Cup, having done it in 2002 and 2005, though he did not coach the 2005 final due to suspension. On Wednesday, Arena will be hoping to lead a new generation of Americans to the trophy stand for their first taste of international championship glory.
"I think any athlete in any sport would like to compete for a championship," Arena said ahead of Wednesday's Gold Cup final against Jamaica. "I think whether it's an accomplished player who has won many championships or a player that has not, they should be excited about playing in a final."
"We're very excited. The opportunity to play in a final is not something that comes around every day," Bradley said. "To have a group of guys that understand that, and relish that, and are ready to step on the field and give everything you have to make sure that we're the ones lifting the trophy, that's what it's all about."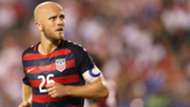 Bradley was a part of the 2007 U.S. team that won the Gold Cup title, but he was suspended for the final. Meanwhile, Altidore is looking to add his first trophy with the national team, as well as to finish a successful tournament for the first time in his career after having injuries marred his past participation in competitions ranging from the the Gold Cup to the World Cup.
"We're both in points in our careers, where ultimately we want to win," Bradley said, referring to himself and his Toronto FC teammate Altidore. "We don't care about much else, what people say, what people write, who scores, who doesn't score, who gets the credit, who doesn't. None of that matters to either of us. We want to play on teams that win and we want to play on teams that win trophies, and (Wednesday) is another chance for us."
Standing in the way is a Jamaica team set to play in its second straight Gold Cup final (losing to Mexico in the 2015 title game), and looking to become the first Caribbean team to win the tournament. The Reggae Boyz earned their place in the final after an impressive run through the Gold Cup led by the outstanding play of goalkeeper Andre Blake, and the organized defending of a backline coached by former Jamaica standout Theodore Whitmore. Long known as an attack-minded team susceptible to making mistakes, this new version of Jamaica has looked like a poised and experienced team that has gained confidence throughout the tournament, especially after shutting out Mexico twice, including beating El Tri in the semifinals.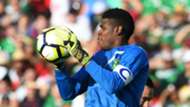 "They're a different kind of Jamaican team than we've seen in the past," Arena said on Monday. "They have a lot of discipline, they're very strong defensively and they're hard to play against. That, to me, is not what you typically see out of a Jamaican team."
The Jamaican team is bolstered by a strong contingent of MLS players led by Blake, and including semifinal standout Kemar Lawrence at left back, New England Revolution midfielder Je-Vaughn Watson and the Portland Timbers tandem of Darren Mattocks and Alvas Powell.
Man Utd 10/3 to win Premier League
The Jamaicans have been a tough team to break down in the tournament, but the U.S. has also boasted the highest-scoring attack in the Gold Cup, with the knockout-round arrivals of Altidore and Clint Dempsey, the U.S. boast an attack with the firepower to trouble the Reggae Boyz and test Blake in a way he hasn't been tested yet.
The U.S. will look to add its sixth Gold Cup trophy to the trophy case, while also building some momentum heading into World Cup qualifying, which resumes in September. While that is just around the corner, in little more than a month, the focus on Wednesday is on the big golden trophy, and the chance for several American players to lift it for the first time.
"We're not thinking about the Hex right now," Bradley said. "The only thing we're thinking about is winning the Gold Cup. And that, in and of itself, is a huge accomplishment and something big. You won't find anybody here whose looking forward to anything else but (the final)."