U17 World Cup
Under-17 World Cup: New Zealand announce final 21-member squad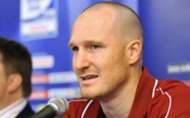 New Zealand are all set for the Under-17 World Cup in India as the All Whites coach Danny Hay has named his final 21-member squad on Thursday.
"This group has done that and I have been impressed by the squad's character both in our qualifiers and in our training camps as we build towards this tournament," said Hay.
"The message is clear to all of these young lads; playing for New Zealand is not a right, it is a privilege. It is something you have to earn and work hard for. The under-17s are the first cab off the rank in international football, so this group of players is very excited about going to a World Cup and seeing what they can do. We have a very balanced squad.
"We have good players right across the park and more so than other age group teams we have some real quality going forward," he mentioned.
New Zealand won a practice game against Auckland City 4-1 . They arrive in India on September 2.
They are placed in Group B alongside Paraguay, Turkey and Mali.
New Zealand under-17: 
Goalkeepers: Jacob Clark, Zac Jones, Nicholas Milner. 
Defenders: Liberato Cacace, Boyd Curry, Ben Deeley, Matthew Jones, Joshua Rogerson, Jordan Spain, Emlyn Wellsmore. 
Midfielders: Willem Ebbinge, Elijah Just, Oliver Duncan, Kieran Richards, Kingsley Sinclair, Oliver Whyte, Leon Van Den Hoven.
Forwards: Max Mata, Matthew Conroy, Charles Spragg, Matthew Palmer.