Thousands of ultras invade stadium during Saint-Etienne fixture being played behind closed doors
Saint-Etienne's home date with Rennes in Ligue 1 was temporarily suspended as thousands of ultras broke into a fixture supposed to be played behind closed doors.
Fans were barred from attending the fixture following trouble during a meeting with Lyon in February.
An employee of Saint-Etienne was injured during that contest, with missiles thrown onto the pitch from the terraces.
The decision to impose a stadium ban was initially appealed, although that claim to the LFP was later withdrawn.
Further troubled flared, though, during a fixture which should have taken place in front of empty stands, with supporters forcing their way past security.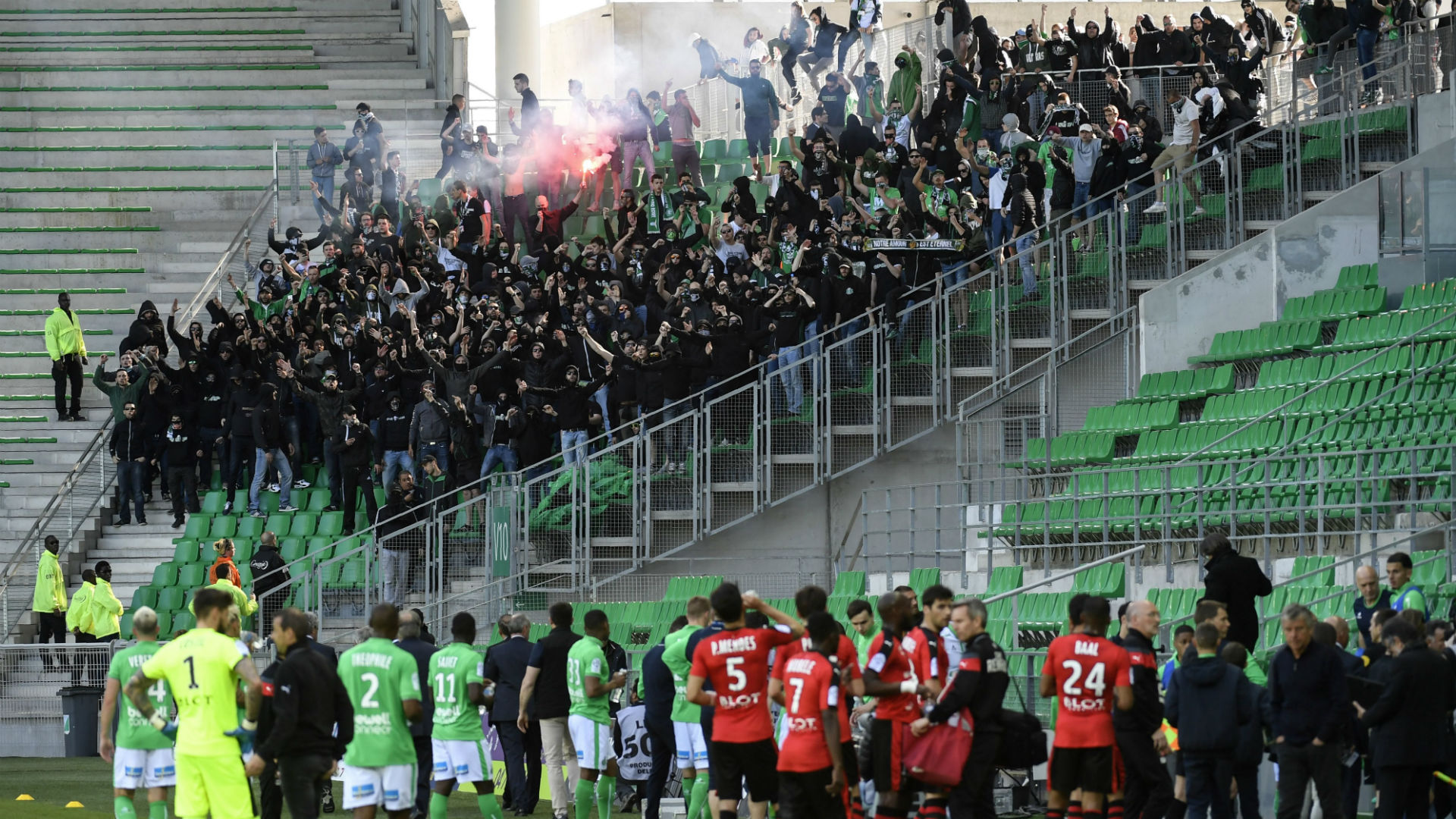 Referee Ruddy Buquet was forced to remove the players from the field in the 16th minute.
After a 15-minute break, the fans left and the match was able to resume.
Those who had made their way into the ground did leave quietly, but could still be heard offering their support to Saint-Etienne from outside the stadium.