'Sit on the floor!' - Ibrahimovic mocks Pogba after hijacking interview
---
EXTRA TIME
---
Zlatan Ibrahimovic isn't usually one to share the limelight. The enigmatic Swede thrives from attention, a trait which has allowed him to carve an incredibly successful career as the focal point for some of the most illustrious clubs in Europe.
Real Madrid show incredible spirit to break record
Paul Pogba, however, didn't care as he barged his way between Ibrahimovic and Thierry Henry, who were recording an interview for an upcoming Sky Sports feature ahead of the Red Devils' clash with archrivals Liverpool.
"If you want to come, come. Come and sit next to two big players," Ibrahimovic joked to his Old Trafford team-mate. "Come and enjoy the moment."
As Pogba made his way over to the iconic pair, however, he was made to sit on the floor by a laughing Ibrahimovic.
The former Paris Saint-Germain forward then claimed he will be back on free kick duty from this weekend after Pogba hit the post against Hull in the EFL Cup in midweek, though Pogba was not playing ball.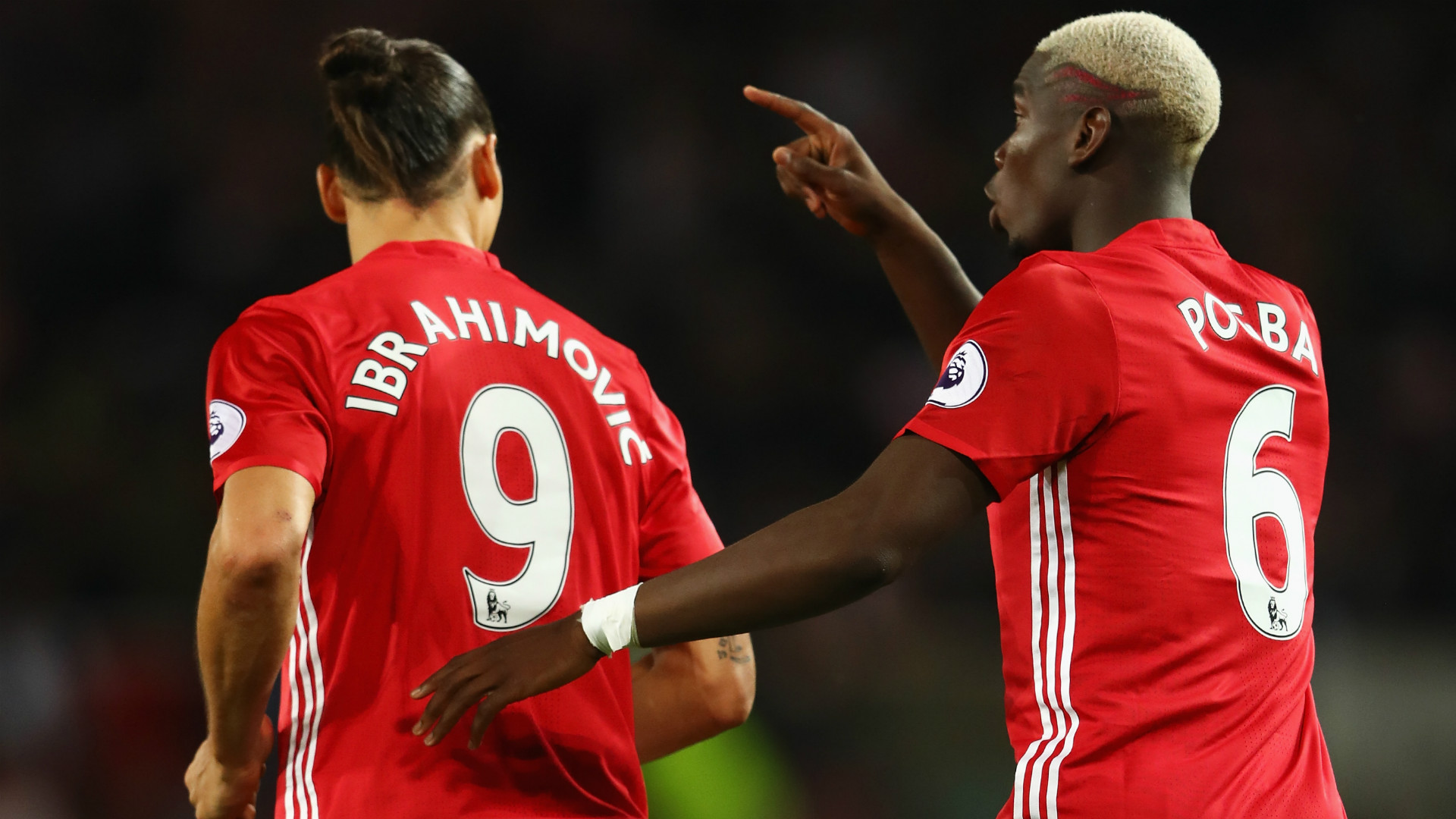 "Just tell him to give me the free kicks," Pogba said, before Ibrahimovic replied: "Did it go in? No, so I'm taking the next one. I said to him, if you score, I'll leave it for you, but you will get one possibility. I was watching and hoping it went in. I'm sorry Pog!
"You just put down the ratings, so leave the stage! We lost followers now, so leave so we can get followers back!"
Drogba agrees bumper Brazil deal
Pogba did then agree to leave them to their planned interview, adding: "I'll leave you guys, you are two legends."
Manchester United meet Liverpool at Old Trafford on Sunday afternoon.