AIFF Super Cup
Ranko Popovic - Ashique Kuruniyan is a player with good future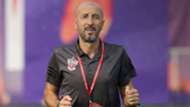 After three unsuccessful seasons in the Indian Super League (ISL), FC Pune City finally ended their hoodoo and made it into the play-offs this season. Although they eventually failed to qualify for the semis, the club has enjoyed their most successful campaign ever under Ranko Popovic.
The Serbian mentioned that his team improved during the course of the season and that was evident in their results.
"I am really very happy with the progress. What I saw after one week of pre-season, I got afraid. But it is normal after a long break. But we got our returns as the tournament progressed. It is nice to see the progression as we got new passion, new energy with each passing match," he told Goal.
Pune City arguably had one of the youngest teams this season with players such as Sahil Panwar, Ashique Kuruniyan, Sarthak Golui, Rohit Kumar and Vishal Kaith earning a lot of playing time under Popovic.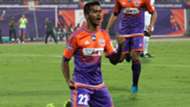 The 50-year-old heaped praise of Kuruniyan but mentioned that the Malapuram-born forward needs to strengthen up.
"Ashique is a fantastic player who did not play a lot because of injuries. His body needs a systematic preparation. He could have scored three goals (against Shillong Lajong). Ashique is a good player with a good future but he could have done better as our target in the Super Cup was to reach the final. But I am pretty satisfied with the way we played. There are many youngsters who have played exceptionally well in this season like Gurtej, Sarthak, Sahil, Issac. Their progress in only one season of ISL has been outstanding," he mentioned.
While Popovic stated that they wanted to make it into the finals of the Super Cup, the Orange and Purple brigade were left to rue their missed opportunities as Lajong made a sensational comeback from being two goals down.
"Super Cup is a competitive tournament. If we look at the result then we will be disappointed. But if you look at our game, we can be proud. We should have won by three-to-four goals, with all due respect to Shillong. We had many young players in the team and after a point they forgot that this is also a competition and we have the obligation to win.
"They had to be little more competitive, just for the sake of self-promotion. But this is a learning process. Some players they need these bad things to happen, so that they improve. There was motivation, but you cannot keep the competitive tension for one month. Motivation and competitive tension both combine to help you achieve that spirit. We were not competitive enough, and we lacked that killer instinct," he reasoned.