Transfers
Queiroz confirms he can't join Bafana while Renard's not contacted yet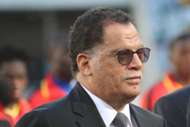 The South African Football Association (Safa) could be forced to look elsewhere following reports that two of their preferred candidates in Carlos Queiroz and Herve Renard both have no intentions of leaving Iran and Morocco respectively. 
According to EWN, Renard's agent Yousseff Haijoub confirmed that no contact has been made by Safa despite media reports that the Frenchman was shortlisted for the Bafana Bafana job. 
Haijoub revealed that Renard is still committed to Morocco, and that his main objective is to help them qualify for the 2018 Fifa World Cup in Russia. 
However it remains to be seen if Safa will still contact Renard, now that Queiroz is out of the running. Though, Renard's agent stance should raise questions as to who Safa's preferred choice is right now.
Meanwhile, Queiroz, who coached Bafana Bafana between 2000 and 2002, told EWN that it's impossible for him to terminate his existing contract with Iran.  
The former Real Madrid manager however, didn't rule out the possibility of returning to his old position in future, but if only Safa would still be interested in his services.
The Mozambican-born mentor reportedly has a buyout clause with Iran which Safa failed to trigger during their negotiations with his representatives.   
"I can't see a short-term decision with regards to this possibility," Queiroz said. 
"I am not free and without a mutual agreement it is not possible to cancel my contract (with Iran). Maybe in the near future (the opportunity will present itself) if Safa still trusts my services," he added. 
Safa announced that the new coach would be unveiled this week, but with president Danny Jordaan out of the country, the announcement is again expected to be delayed until he returns from the U20 Africa Cup of Nations in Zambia. 
The Safa president is confident of finding the right man to lead Bafana in the near future. 
"We are now looking at coming to some conclusion in the next few days, and we shall have a coach sooner rather than later," Jordaan told SuperSport.
"We are happy with the process, but the process gets complicated because everybody gets involved. All the media gets involved. They have a shortlist, and every newspaper has a shortlist different from the other one," he said.
"When people consider a new job, they would want their discussion and negotiations in an environment of confidentiality. It complicates the matter, and as we have said before, some of the people have existing contracts, and it makes the matter more sensitive and the requirement of confidentiality is an even more important one," concluded Jordaan.
Bafana are scheduled to take on Angola and Guinea-Bissau later this month, and reports suggest that Owen Da Gama and Thabo Senong have both been tasked with naming the squad for the two international friendly matches.