KPL
Protesting KPL players to delay the weekend kickoff time in solidarity with the suffering colleagues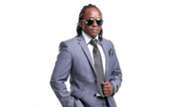 ​The kickoff time of the Kenyan Premier League round of 15 matches are set to delay by at least 10 minutes as players take their protest of delayed payment to the next level.
Kenya Football Welfare Association (Kefwa) have announced that players, who have been wearing red ribbons in solidarity with their fellow colleagues who have missed their pays in the last couple of months, will delay the kickoff of the eight league matches lined up this weekend.
"After a three week of red ribbons, KPL players who are our members will delay this weekend's matches for almost 10 minutes in solidarity with those who have gone for a couple of months in their clubs without pay.
​​"This is in line with the letter which the association wrote to KPL of which there is no response up to now from KPL.
"We are the main stake holders and players feel they deserve more to take this beautiful game to higher level." Kefwa said in a statement.
While players went for months without pay during the period where the league did not have a title sponsor, some clubs still failed to pay players in full despite receiving the monthly grants from KPL early this month.
Chemelil Sugar players, for example, were only paid Sh10,000 by the club despite the management receiving Sh1.1 million from KPL.
Chemelil are among the clubs set to execute the directive by Kefwa when they play Kakamega Homeboyz at Bukhungu Stadium on Sunday.
The situation is so bad at the Millers' camp that four players; Colins Neto, Mustafa Adibayo, Yusuf Juma and Ken Owino have since far left the club.