Manchester United
Pogba, Lukaku and Alexis failing to play as a team for Man Utd - Neville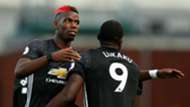 Manchester United boast "immense talent" in the likes Paul Pogba and Alexis Sanchez but are not playing as a team, says Gary Neville.
Jose Mourinho has spent big since inheriting the reins at Old Trafford, with Romelu Lukaku another £75 million addition to have been brought onto the books.
Those drafted in have helped the Red Devils to major honours and a top-four challenge in the Premier League, but United have once again failed to sustain a title bid.
Neville believes that is down to too many supposed stars working as individuals, with Mourinho's biggest challenge at this point uniting the ranks, rather than throwing more cash at the problem.
The United legend told the Manchester Evening News: "Saying to buy is the easy thing.
"I think the defence needs strengthening but the main thing is that a team starts to emerge out of the players that they have already got.
"They have the bulk of the squad that should be challenging for the Premier League but they need to merge in to a team and that's Jose Mourinho's job.
"What he has to do from now until the end of the season is get these players who as individuals are so talented to get them in to a team.
"It's not really about individuals stepping up, it's about them all stepping up.
"I want to see which combination can play as a front three, which combination as a No 10 and a striker can play together.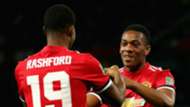 "They've got Pogba, Lukaku, [Anthony] Martial, [Marcus] Rashford, Sanchez, [Juan] Mata - what an immense amount of talent to call upon.
"But the issue is, how do they combine together as a first XI where they can become a strong unit.
"That for me is the ultimate where you start to see patterns developing and combinations and relationships between players.
"At the moment they all look like they're individuals playing in moments rather than being a combination of players playing in harmony together."
United will face another stern test of their collective credentials on Sunday when they welcome fellow top-four hopefuls Chelsea to Old Trafford.