Indian Super League
NorthEast United's Avram Grant surprised by Super Cup scheduling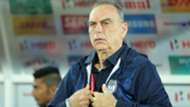 NorthEast United FC head coach Avram Grant has expressed his surprise at the Super Cup, a knockout competition involving both I-League and Indian Super League (ISL) clubs, being conducted after the league finishes. 
The Israeli manager, who has extensive managerial experience in the world's top leagues, felt that cup competitions should have been played alongside the league program, with matches coming during the midweek or when there is break in the schedule. 
The former Chelsea boss, who led the Blues to the 2008 Champions League final, felt that the All India Football Federation (AIFF) should have modelled the Super Cup on England's famous FA Cup. 
"I think, why not make a cup (competition) like in England, during the season," Grant told Goal in an exclusive chat. "In the middle of the week or sometimes in the weekend, you play a cup (match).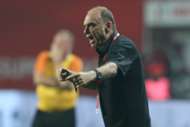 "The winner qualifies and the other doesn't and that's all. And the final needs to be one week after the league, like in any other country.
"It's the first time in my life that I see a cup (competition) after the league." 
The 63-year-old also pointed out the disparities between the clubs from ISL and I-League in terms of squad compositions - particularly with respect to the foreign contingent. The ISL teams are allowed eight foreigners in the squad while I-League clubs only have six, out of which two have to be from Asian countries.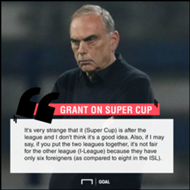 "It's very strange that it (Super Cup) is after the league and I don't think it's a good idea. Also, if I may say, if you put the two leagues together, it's not fair for the other league (I-League) because they have only six foreigners (as compared to eight in the ISL).
"Everybody needs to have an equal chance. For a start, it is good, but from the next season, I would do it like it happens in any other country," he stated. 
However, Grant went on to appreciate the concept of the Super Cup and highlighted the improvements being rung in for the upliftment of the sport in India.
"I think a cup (competition) is good all over. Even in England, there is the Carling Cup, the FA Cup. Cup (competition) is good.
"I know that people in India are trying to develop football in India. It's only the beginning. The organisation is good.
"Of course, there are things that need to improve, but basically a lot of good things (are happening)."