West Ham United
'No one player is going to destroy anything' - Carroll shrugs off Payet saga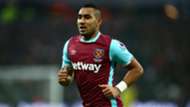 Andy Carroll insists the uncertainty surrounding Dimitri Payet's future at West Ham will not be allowed to "destroy anything".
The France international has expressed a desire to move on during the January transfer window and is currently refusing to play for the club as he holds out for a switch.
The Hammers have fared admirably without him, though, claiming back-to-back victories over Crystal Palace and Middlesbrough.
'Payet skilled enough for Real Madrid'
They have plenty of cover in the creativity department and have rebuilt confidence at London Stadium following a shaky start to the season in a new home.
That bond will not be broken by one disgruntled individual, with Carroll adamant that Payet's actions are not a distraction to those still fully committed to the club.
He said after netting twice in a 3-1 victory over Boro: "No one player is going to destroy anything.
"Our response [to the Payet situation] just proves what the lads have got deep down in themselves. Our passion for football, for the manager and for our club - it's everything.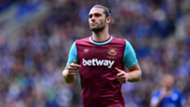 "I think the fight that the lads have got, the fans standing behind us, it's all been great. It is a very tight-knit group, certainly the tightest since I joined West Ham.
"It's great just walking into the dressing room every morning. The lads have always got a smile on their face, even when the manager has dragged us in on a Sunday morning and we don't really want to be there because we're supposed to be off."
Rejuvenated Carroll shines for West Ham
While Hammers boss Slaven Bilic is bracing himself to lose one prized asset, he has been quick to point out that in-form Carroll is going nowhere, with it his opinion that a man who once cost a British record £35 million has become a priceless commodity.
He said: "I wouldn't sell him for no money. No, no, no, no, no money.
"It's impossible to replace a player like that - because Duncan Ferguson has already retired!"