UEFA Champions League
No Messi, no trophies - Assessing Guardiola's Champions League legacy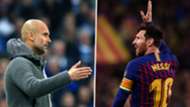 For post-Messi Pep Guardiola, it would appear each Champions League elimination is more bitter – and harder to explain – than the last.
At one stage – now a decade ago – it seemed the only thing that could stop him winning it was a massive ash cloud floating down through Europe from Iceland.
But either side of that illogical semi-final loss to Jose Mourinho's Inter – which handed 'The Special One' a treble – Guardiola had mastered it.
His Barcelona team – spearheaded by Lionel Messi but also containing Xavi, Andres Iniesta and more – played with an innate sense of superiority.
They played with teams, dug in when they had to, and more often than not would come up with the right solution in front of goal.
Their semi-final loss to Chelsea in 2012 wasn't expected, but Pep was running out of steam at Camp Nou, thanks in no small part to an exhausting and increasingly heated rivalry with Mourinho, then at Real Madrid.
That loss marked the end of an era, rather than it being an indication of the manager being on a downward trend. Since then, though, his record is alarming.
He inherited a great team at Bayern but merely met expectations in Bavaria; he didn't exceed them. He took a treble-winning team to the semi-finals – three times in a row – but was undone by Real, Barcelona and Atletico in three consecutive last-four ties.
He admitted himself later that he betrayed his principles in a crushing 4-0 first-leg defeat to Real in 2014 as Carlo Ancelotti went for La Decima.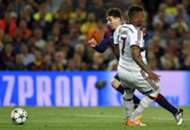 His bizarre 3 v 3 defensive ploy did not work the season after when Messi, Luis Suarez and Neymar were in their pomp for Barca.
And Bayern fell right into the trap in 2016 against Atletico, who love nothing better than to counter against teams that probe away at the edge of the box.
Bayern's higher-ups might have expected more – against Atletico, in particular – but there was no shame in losing to the teams who carved up five of the six final slots available during Guardiola's three seasons at the club.
During those three seasons, Manchester City were having teething trouble of their own in the Champions League but did not disgrace themselves.
Under Manuel Pellegrini – criminally underrated now for his achievements in the seat where Pep now sits – they lost in the first knockout round to Barcelona – twice – and Real in the semi-finals of 2016.
They haven't been back there since and that means Pep hasn't been back there either.
The Champions League is a competition that is tough to plan for. A red card, a two-week injury, a damned ash cloud – it doesn't take much to derail the entire process.
There are only 13 matches from the start of the group stages until the final, around a third of the schedule in league competition. And, as we've seen this week alone , anything can and does happen.
Where the best teams usually will out over the course of a nine-month grind in the league, one-off results have a lot more of a bearing in Europe. In the league, the xG maps usually align come the end of the season. In the Champions League, they don't.
For three years the world watched as Real Madrid carted off three in a row and were left wondering just how the hell they managed it. A team can survive on its wits and the ones in the record books usually have done.
And that's exactly what Guardiola's City teams have been unable to do. They have suffered what should ordinarily be described as an uncharacteristic lack of composure at key moments but – after three seasons – a trend should be recognised.
It is characteristic of this City team to fall to defeat when all the signs point to them being favourites to win it all.
They are usually among the favourites because of Guardiola's pedigree in the competition but his successes appear further and further in the rear-view mirror.
They are counted as favourites because of players like Kevin de Bruyne, Sergio Aguero and Raheem Sterling. They are counted as favourites because if they have a problem – say in goal or at left-back – they will spend £30m, £40m, £50m over and over again until it is solved.
But it doesn't take much to spook them.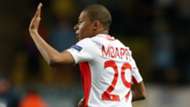 A fearless Monaco team two seasons ago demonstrated that. They came to City with Kylian Mbappe, Bernardo Silva and Radamel Falcao and scored three times before finishing the job in Monte Carlo. Guardiola vowed to use it as a learning curve for his team.
Then, they lost to Liverpool. Guardiola's plans the night of the first leg again ran contrary to his instincts, just as they did that night against Real in 2014.
He wanted his team to trample Liverpool's counter-attacking prowess so he swapped out Sterling for Ilkay Gundogan. City were subsequently battered. In the second leg, Pep was sent off for a disgraceful display of petulance and his team caved in from there.
And it's happened again. Guardiola fell into the same trap in the first leg against Tottenham. He again brought in Gundogan as an insurance policy in midfield. And, unforgivably, he left out De Bruyne. De Bruyne showed his class in the second leg. He ran all over Spurs and deserved more for his performance.
Spurs – without their captain and top scorer for much of the first leg and all of the second – probably didn't deserve to progress on the balance of play. City had more of the ball, more shots, more territory, and yet didn't come out on top.
But in the key moments, Son Heung-min was lethal and scored three fantastic goals to settle the tie.
Guardiola was powerless to prevent his best defender Aymeric Laporte making the two first-half errors which coughed up two Spurs goals, ultimately putting paid to City's involvement in the competition at the quarter-final stage yet again.
There isn't much you can do to analyse the overall performance when a centre-back's 25-yard first touch cost your team a crucial goal.
The great teams dominate their leagues but they can also find a way when the time comes in Europe. For all his worth and all the money spent, Pep still can't say that about his City team.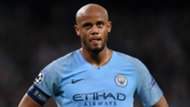 It feels like yesterday when both Barca and Everton smashed them in equal measure during his first season. He has corrected his mistakes in the Premier League and found a way to tame the English game.
His team are record-breakers at home but end up nowhere in the Champions League. A team who haven't spent a penny since January 2018 scored three in Pep's back yard after holding them scoreless in the first leg.
What's the best way to assess Pep's Messi-less legacy to this point? Well, again he's meeting expectations. He took over a team who'd been champions a couple of seasons before, and then spent over £500m trying to make them better.
One – potentially two – league titles out of three for the best coach in the world at the richest team in the world is probably around what you'd expect.
To be an epoch-defining team, though, requires more. It needs composure, it needs survival instinct and more than a little luck. Pep plans so thoroughly that the latter two are elements he'd rather his team not rely upon at all.
The first is easy to find when you're winning 100 points in a league full of teams who know they have no chance.
But Spurs have got it; faith, fight, spirit, whatever you want to call it. It's what's left when you can't just spend your way out of trouble.
It would be an incomplete analysis to judge a team on whether or not they win knockout matches in April. But look through the record books and you'll see the best ones usually do.
With the Premier League now coming to resemble the private playground that Abu Dhabi intended it to be, Europe is the arena where Guardiola will have his work assessed.
But it's too random, too uncontrollable, too emotional for his methods. It'll take more than another £500m to win it.