Transfers
Newcastle must spend more to keep Rafa Benitez, warns Jenas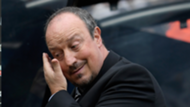 ---
EXCLUSIVE
---
Jermaine Jenas has called for Newcastle United to spend more money or risk losing their manager Rafael Benitez, who has admitted to being frustrated at a lack of transfer business in recent weeks. 
Newcastle's 2-0 defeat at St James' Park to Tottenham marked the start of their return to the Premier League after they won the Championship last season. 
Jenas played 110 times in the Premier League for Newcastle during his three-year spell at the club and he admits to being worried that the Magpies will lose their manager at some point this season. 
"I am 100 per cent with Rafa [on needing new players]," BT Sport pundit Jenas told Goal. "It is difficult for me because when I was playing for Newcastle United, they were third in the league and playing Champions League football and consistently were finishing the in top four.
"Yeah they won the Championship and finished last season on a high but it almost makes me sick that the players and manager put their heart and soul into the league and then they are not backed to improve.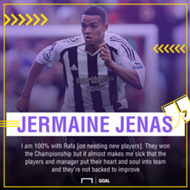 "The market is crazy and they can't afford to go too big on signings but as far as I am concerned with the team that they have got now will be in a relegation battle at the end of the season. Is that good enough for a club at the size of Newcastle? No, as far as I am concerned.
"So I am 100% behind Rafa Benitez. He has done his job, got them back into the Premier League at the first time of asking. You have banked god knows how many millions for being in the Premier League, or you will bank it over the next few years, now invest it and back me as a manager.
"I am with him all the way. It makes no sense to not go for it and protect your status. Not only that, it doesn't take a rocket scientist to look at what they have got and say it is not enough. I suppose Newcastle fans and even Rafa are probably only asking for signings to give them a better chance.
Arsenal defender to join Valencia
"Right now, they are amongst the bottom three teams. He wants a chance to survive and that's all he's asking for. If they don't get it, they could lose their most important person and that's Rafa Benitez."
Newcastle have signed the likes of Jacob Murphy from Norwich, Florian Lejeune from Eibar and Javier Manquillo from Atletico Madrid. They have also brought in Mikel Merino on loan from Borussia Dortmund and have made their loan for Chelsea's Christian Atsu permanent.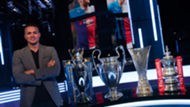 Their most recent signing is a £5 million move for Stoke City's Joselu but Jenas remains unconvinced the Newcastle have the firepower that is required to comfortably steer clear of relegation. 
"I don't think they have got enough goals, [Aleksandar] Mitrovic has had his season in the league below," He continued. "I didn't see enough from him. Maybe they didn't play to his strengths or maybe it was just his ability, I don't see him getting double figures.
Pique: Barca inferior to Real Madrid
"They have Dwight Gayle, a proven goalscorer for them but the problem with Gayle is that he has to play in a two [forward system], then you are restricted with how you play. He is better with someone next to him in the Premier League but they won't have a lot of possession in games.
"They have Ayoze Perez as well but there's not enough there for me. Every year when I am talking about football in the last couple of seasons, looking at Sunderland, Villa and others. The relegated team's biggest problem is always a lack of ability to score goals.
"You can grind out results but if you can't score goals, you won't stay up. They even failed to loan Tammy Abraham. As a Newcastle United fan or manager or player, you expect a player to jump to play at Newcastle. He has gone to Swansea and you hope that's a situation that doesn't come back to bite you in the rear end."
BT Sport is where the best in sport go head to head, bringing you live coverage of the Premier League, UEFA Champions League and Europa League, Aviva Premiership, European Champions Cup and Challenge Cup, The Ashes, Boxing, UFC, NBA and MotoGP. For more information, visit www.BT.com/sport