Chelsea
Chelsea's 'perplexing' fixture list hands Manchester City the advantage - Conte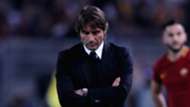 Antonio Conte believes that the Premier League's fixture list has had an adverse effect on Chelsea's chances to retain their title as Manchester City sit 11 points ahead in the table. 
Chelsea play on Saturday afternoon against Newcastle United having had less than three days to prepare having faced Swansea City on Wednesday evening. 
Conte rested Eden Hazard, Tiemoue Bakayoko and Cesar Azpilicueta midweek so the trio would be fresh for the clash against Rafael Benitez's side but he thinks that the Magpies' extra day of rest gives them the advantage. 
"Yes, I must be honest," Conte said in a news conference at Cobham Training Ground. "Newcastle played on Tuesday and we played on Wednesday and now we play at 12:30 on Saturday. It has happened again. I don't want to complain but OK once it can happen.
"Against Watford we should have played on Monday and then they changed to Saturday at 12.30 after we played on Wednesday. OK, once it can happen. Twice it can happen. Against Man City, then you start to be perplexed.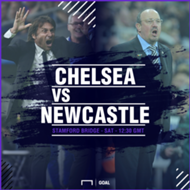 "And now against Newcastle. I don't want advantages. I want the same rest as our opponents. Is it difficult to do this? I don't think so. It is a strange coincidence. I want to protect my club, my players, my fans, also the Premier League. We have 11 points less but when we played Manchester City they had one day more rest than us.
"Against Liverpool, they rested one day more. Only 14 games and it has happened four times. It is very difficult to think this is a coincidence, honestly. I don't want advantages, only the same rest. If we play every two days, I'm ready. I only want the same rest as our opponents, then we see what happens.
"I spoke with my club and I hope they do something about the situation. I'm trying to protect my club and the fans and maybe the league. Every team has this situation. But from the start of the season I see only Chelsea."