Manchester United
Man Utd on a par with Everton? Mourinho sees similarities in levels of ambition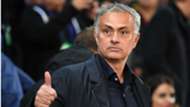 Jose Mourinho has suggested that Manchester United's ambition now stands on a par with Everton, with Premier League rivals closing the gap on the Red Devils.
There was a time when the gulf between those at Old Trafford and Goodison Park was as wide as the 55 miles which separates two iconic venues.
United have, however, endured a humbling fall from grace since Sir Alex Ferguson slipped into retirement, while Everton have established themselves as serious contenders for European berths on the back of some careful management and considered transfer dealings.
Mourinho now believes that there is little to choose between two north west foes, with his own frustration in recent recruitment drives having been countered by the impressive moves of others.
Everton were able to land the likes of Andre Gomes, Lucas Digne and Yerry Mina from Barcelona over the summer, with the Toffees now shopping in markets that were once closed to them.
Mourinho told reporters ahead of United's hosting of Everton on Sunday: "Incredible investment. We knew the club would move in that direction, very good players, players from Barcelona.
"So that is the level which Everton wants to reach. Their ambitions are very similar to our ambitions."
While Mourinho is expecting a tough test against the Toffees, his record against them makes for impressive reading.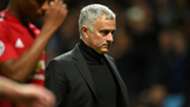 He has collected 10 victories and suffered just two defeats in 17 previous meetings, but does not expect that to count for much this weekend.
"I didn't even know," the Portuguese said.
"I am not very good on these numbers, on these stats. Sometimes people tell me. So, I don't know it doesn't play any part."
His latest clash with Everton is set to pitch Mourinho into coaching battle with countryman Marco Silva, a man and manager that he holds in the highest regard.
The United boss added: "You know Marco now. I understand the questions [about his managerial style] when he was coming from Olympiakos, I think, but now I don't understand the question.
"He's on his third club in the country, on his third season in the Premier League. You all know Marco. The only thing I want to say is that I have a very good relationship with him. Yes, we are good friends. 

"In football it's difficult to feed that relation with managers, because our life is not an easy one and it's not like we can have conversations or be together every day or every week, but he's a good boy. I have a very good relationship with him. I feel that he has the same kind of feelings towards me."