India
AFC Asian Cup 2019: Lack of intensity in preparation to hurt India's chances?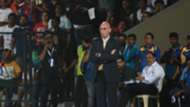 The shortcomings in India's preparations for the 2019 AFC Asian Cup has been there for all to see, especially in the recent international breaks. 
In the last three windows, Team India have played a paltry two matches. One against China which was a creditable 0-0 draw while the second against Jodan, a 2-1 reverse away from home, was nothing but a farce. 
So, in effect, India have played just the one meaningful game in three months prior to the tournament. 
This is not counting the SAFF Cup games in September where India essentially fielded a U23 side which boasted of only two players who are part of the core senior team - Anirudh Thapa and Subhasish Bose. Also, India are set to play Oman just before the tournament starts. 
It also did not help that a friendly agreed with Saudi Arabia was called off because of India's insistence on playing at home
When one compares this with the kind of preparation India's rivals have undertaken, the disparity is huge. 
But even if one looks past that particular shortcoming, the tough task on Stephen Constantine's team in January is extremely evident. 
A tournament like the Asian Cup throws up a lot of challenges which include top quality opposition and intense pressure to perform. But the most important among them is the test of a team's consistency and fitness.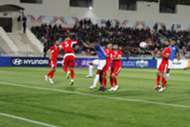 While most teams have been playing two matches in these windows, another advantage they have imbibed is the experience of having played top opposition in 4-5 days. In case of teams like Thailand (who are in India's group), they will have played three matches in just nine days between 17th and 25th November as part of their AFF Championship commitments. 
Such intense preparation will help these teams play to their best in a demanding tournament like AFC Asian Cup where the group stage matches will come thick and fast. India will be playing their three group matches in the space of nine days. And that too against good quality opponents in UAE, Bahrain and Thailand. 
Playing to your best and grinding out results might be possible on a given day for any team but consistently keeping that level over two-three games in a short span of time demands not just fitness but also match practice. 
For example, India played out of their skins defensively to hold China in October but if they had played China thrice in say 10 days, would they have achieved three draws? Extremely unlikely. After this particular match, most of the players who started this team put in off-colour displays in their next ISL game. And there were a few ISL coaches who felt that the players were tired after such an exertion.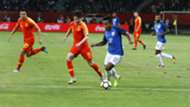 Working on your fitness in training will only take you so far. It does not compare to the experience you gain by playing competitive matches within a short span of time. If Constantine's team wants to perform at an optimum level, they need to be aware of how to conserve their fitness and know when to push themselves hard as per the match situation. That aspect would have been boosted if India had played at least two games in the past international windows against good teams. 
Moreover, it was also an opportunity for Constantine to know how to rotate his team to cope with the challenges of playing three big games in nine days. It is now an opportunity lost though. 
When was the last time India faced two good opponents in one window? If you take a look back, whenever India has played two matches in a window, it has been against weaker opponents. Yes, India might have played the Intercontinental Cup but everybody knows it was a tournament for the sake of it which involved B and even C teams of Kenya and New Zealand. 
The AIFF showed commendable enterprise in ensuring the team reaped rewards by taking advantage of FIFA's earlier ranking system and secured an easier qualification draw. But it has since dropped the ball when it came to preparing the team for the tournament.