Indian Super League
ISL 2018-19: FC Pune City's Sahil Panwar - India U16 team has benefitted from exposure tours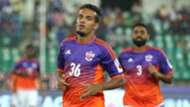 Sahil Panwar has been one of FC Pune City's up-and-coming youngsters in the Indian Super League (ISL).
After captaining the country at the 2017 SAFF (South Asian Football Federation) U-18 Championship, the 18-year-old was recently part of the India U-20 national team at the COTIF Cup in Spain where they scripted a memorable 2-1 victory over Argentina who were coached Lionel Scaloni and Pablo Aimar. 
"It was a good experience for me to go to Spain and play against some of the best teams in the world in our age group. All this experience and what I gained from ISL last season was also good for me. So I want to play as much as possible to gain all the experience I can," said Panwar to Goal .
He became a part of Pune City after the Stallions took over FC Pune's youth academy. Soon after, he made the jump to the ISL outfit's first team in 2017 and made his ISL debut in January 2018. 
"All the senior players and coaches have helped me a lot. They have never told me to change my natural game. There have been no expectations on me to do something extra or to score goals. Everybody supported me because of which I had a good season last year," Panwar stated.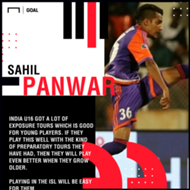 Although FC Pune City have decided to hold their pre-season camps in India, the defender feels that overseas exposure tours are especially beneficial for youngsters looking to make their mark.
"See India's U-16 team," Panwar pointed out before adding, "They got a lot of exposure tours which is good for young players. If they play this well with the kind of preparatory tours they had, then they will play even better when they grow older. Playing in the ISL will be easy for them."
Looking back on his own journey into professional football, the Dehradun lad outlined the struggles he faced. 
"My journey has been enjoyable but it has not been easy. There isn't much happening for football in Uttarakhand. There are no hostels or academies for football. So it's been a difficult start for me but I have particularly received a lot of support from my parents. They have never stopped me from chasing my dream of playing professional football.
"So reaching the stage I am at now from where I was is a big thing for me and my family. Looking back where I was back then and where I am now, makes me feel good," he remarked.