Opinion
COMMENT: Has Benni McCarthy done enough in his first season with Cape Town City?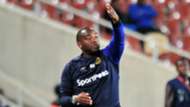 Many were shocked when Cape Town City chairman John Comitis handed the coaching reigns to Benni McCarthy after Eric Tinkler's departure to SuperSport United, but some were convinced that he was going to make it.
Although it was not easy to make his transition from being a goal-poacher and make his way to the technical area and shout instructions, McCarthy was brave enough to grab the bull by its horns.
Goal takes a look at the former Bafana Bafana striker's progress in his first season as head coach.
---
BRIGHT START IN HIS FIRST SEASON
---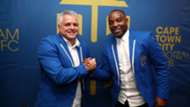 The Cape Town-born manager started his coaching career on a high note. He adopted a team coached by another former Bafana legend in Tinkler.
Tinkler led the Citizens to the Caf Confederation Cup spot as they finished third last season behind Bidvest Wits and Mamelodi Sundowns – that was a mammoth task for the 40-year-old McCarthy.
However, in his first few weeks as a manager, he was faced with the MTN8 Cup tournament and the draw saw him pitted against Polokwane City in the quarter-finals - he bagged a 1-0 win and met his former coach in Gavin Hunt of Wits. It was a huge task for Benni as the two coaches organised pre-season friendlies in the Mother City.
With the Clever Boys having been crowned league champions last season, all eyes were set on them with many seeing them as title challengers for the second year running after being crowned MTN8 Cup champions the season before.
However, McCarthy managed to dispatch his former boss out of the Wafa Wafa tournament en route to the final, only to lose to SuperSport United against his predecesor, Tinkler.
To reach a final in his first season as a coach remains a historical achievement for the man who shone brightly as a player. 
---
MANAGING A BIG AND AN AMBITIOUS TEAM
---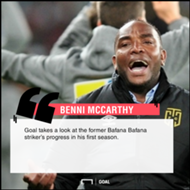 A look at his league progress so far, Benni has not done an injustice in the coaching industry, especially considering his integrity as a player.
He is set to finish in the top eight (with 11 wins, 11 draws and seven defeats) and that is an achievement because he inherited a team that finished inside the top eight bracket – he will get better in his second season should Comitis practice patience with the former Seven Stars forward.
There are many contributing factors which determine whether or not a team has failed, but there are managers who have about 10 to 20 years under their belts in the top flight who have failed to reach and qualify for the Wafa Wafa competition -  Benni has secured his spot.
Based on statistics, the Citizens (in their first season in the top flight) became a kind of a hoodoo side to Mamelodi Sundowns last season. In his first assignment against Sundowns in Pretoria in the league, he stole the full three points and bagged their fourth win over the 2016 African champions.
Many in the football fraternity were looking to see if Sundowns will end their dominance, but with continuity and consulting with his players, McCarthy was equal to the task.  
Although Sundowns went down to Cape Town and claimed their first win early this year, in what was one of the best games this season; it was a pure rivalry.
McCarthy showed his class as a coach that he wanted his players to play for him and play their hearts out, that is the quality of a team that is coached by winning coach, a quality which rubbed off into his players.
Coming back to the league, he managed to cause a few upsets because to beat his former team (Orlando Pirates) when they were breathing heavily on Sundowns' neck remains a highlight of this season.
He beat Pirates and ended their hopes or driving the title race down to the last match of the season, that is the day Sundowns were crowned this season's champions.
---
CAF CONFEDERATION CUP
---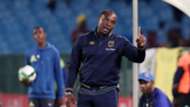 For the first time in their quest to become a force to be reckoned with beyond the South African borders, City went out to face sides from Swaziland and Angola – tough assignments for a rookie manager.
It was tough in the sense that McCarthy had never tasted continental club football as a coach, but he managed to bag three wins on the trot in the preliminary stages.
However, experience showed when his men lost at home on aggregate with only two matches left for him to reach the group stages of the Caf Confederation Cup tournament.
He was inexperienced in the tournament, but he was out of the country for the first leg in Angola as he underwent coaching lesson in England.
Having said that, it was another milestone for the former FC Porto striker and he will certainly be wiser as he said because in football, there is always a new lesson everyday.
---
PLAYER MANAGEMENT
---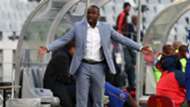 McCarthy has definitely learned from the best in the trade - the likes of Jose Mourinho and many other big name coaches who are manning touchlines around the globe.
When City signed Teko Modise, many predicted a clash of personalities without even seeing how the two would work together in helping City remain the powerhouse in the South African football.
Contrastingly, 'The General' made the club tick when fit and not bothered by injuries. He showed that he is not finished as yet considering his age and that is down to a football coach who treats his players with the same level of respect.
Another player worth mentioning is Ayanda Patosi; he came back from Europe and wanted to make a name for himself in the PSL.
He has his off-the-field issues as the chairman lambasted his work rate and the coach also added his weight on the Khayelitsha-born's behaviour.
However, McCarthy would always rely on the player and worked on his confidence. Patosi is the man who knocked Pirates out of the Nedbank Cup.
As if that was not enough, he is the man who scored last week as they stunned an improved Sea Robbers team coached by an astute manager in Miliutin Sredojevic.
There are many local coaches who are not given a fair opportunity to lead the local clubs and Comitis will definitely reap the rewards of his bravery because employing Benni will in return, inspire many to follow coaching beyond retirement.
---
WINNING MENTALITY
---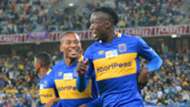 Some legends would say players are a reflection of their coaches and the same can be said about Benni because they fought hard for the club's badge, but because injuries, player movements and rules would force a situation where a player cannot play in certain tournaments, he just couldn't get the best out of certain players.
If Benni had an opportunity to have his players available for all his games, it can be said that he would be boasting a gold medal in his first season in the top flight.
A coach who used to play as a striker should find it easy to teach his players how to score goals, that was a challenge for him in the majority of their games because he lamented the easy chances they failed to convert, but said they would score the most difficult ones.
With his competitive and winning mentality, Benni is not someone who would just sit on his technical bench and keep quiet - he shouts at referees and players because he's a winner.
Nevertheless, he must cut down on attacking referees because he was suspended by the PSL for his post-match remarks.