Perth Glory v Chelsea
From Chelsea prodigy to Perth Glory recruit: Fabio Ferreira's incredible reunion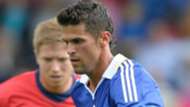 Football might not be a fan of fairytales, but the beautiful game certainly likes a twist of fate.
When Perth Glory take on Chelsea at Optus Stadium on July 23, Fabio Ferriera is in for a fateful night of his own he lines up against the club he once looked to be a potential future star of.
While the Portuguese winger's rise up the Chelsea ranks wasn't to be, the now 29-year-old has a final chance to show what the London club may have missed out on.
Ferriera was raised in Portugal and spent three years in Sporting's youth system before the Blues came calling around the same time most teenagers are busy dialling potential girlfriends.
"I moved when I was 16 and spent four years with Chelsea, so obviously very young but it was a great experience and I loved every minute of it," Ferreira told Goal.
"I learned a lot as a player and as a person as well. It's something I'll never forget."
After three years in Chelsea's youth system under the distant eye of Portuguese manager Jose Mourinho, Ferriera got his chance in the reserves side - scoring eight goals across 12 appearances.
Despite the promising spell, an unsuccessful loan to Oldham Athletic sealed his fate as Chelsea released him in 2009.
Having been so close to the heights of European football, Ferriera found the fall a particularly tough one. 
"After Chelsea I went back to Portugal for two years," he said.
"The money wasn't great...late payments and everything so I kind of got sick of football so I stopped playing for one year."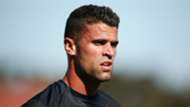 With the beautiful game far from his mind, Ferreira decided to move to Australia for a fresh start where he slowly rediscovered his love for the round ball while working in a family-owned bakery. 
"I came to Australia not for football but a change of life and I started playing in Dulwich Hill just for fun," Ferreira said. 
"I had family in Sydney, they owned a patisserie shop so I was working with them for a few months while playing football for fun in Dulwich Hill.
"It was a hard decision when I stopped playing. Obviously now I love it again and I would not choose anything else to do right now."
From playing park football in Dulwich Hill, Ferreira went on to enjoy stints with Adelaide United, Central Coast Mariners, Malaysian side PKNS and Sydney FC before most recently ending up with the Glory.
It has already proven to be a very fitting move as he prepares to welcome his first senior club, Chelsea, to Perth. 
"It's going to be very good, I'm very pumped," he said.
"It's a club close to my heart so it'll be nice to play against them."
So though no fairytale, should Ferreira score on Monday night it's fair to say the football gods would be struggling not to smile.